Do you want a source that can reach the water depth and hard-to-reach areas for catching giants? For this purpose, you need a precise cast that baitcasting reels can achieve.
Being an angler, you want to use advanced fishing techniques, and baitcasting reels can meet the requirements to hold heavier lines at long distances. When it comes to bass fishing reels, they are distinctive from other reels in terms of accuracy and control.
The best baitcasting reels for bass offer you a high degree of control over your lure and help identify lure placements. As a result, you can pull big fish-like bass that seems perch-like fishes from the deep water. This guide will help you pick the ideal baitcasting reel for catching fish like bass on an affordable budget. We have collected the best reels considering necessary specifications so, scroll down to see your top picks.
Related: Best Baitcasting Reels For Catfish
Quick Comparison of Top 5 Bass Baitcasting Reels
IMAGE
PRODUCTS
FEATURES
PRICE

Ideal For Catfish

Bullet Proof

Superior Carbon Fiber Drag

Metal Body
Extended Bent Cranking Handles 
Thicker Outer Shell

7.1:1 Gear Ratio
Magnetic Brake
Enhances Sealed Drag

Smooth & Powerful
Carbon Fiber Drag
Full Metal Body

For Fresh & Saltwater
Carbon Fiber Spool
Ideal For Big Giant
5 Best Bass Baitcaster Reels Reviewed
KastKing Rover Round Baitcasting Reel is a bulletproof reel with thicker hard anodized aluminum side plates that strengthen the durability and make it run longer. The CNC machined spool makes it a customized reel.
Moreover, the precision-cut brass stainless steel gears offer good speed that helps the reel line. The metal idle gear makes this reel corrosion-protected and durable.
This most robust and powerful bass baitcaster has an excellent carbon drag system with a distinctive design. Its uniquely designed "Cymbal Washer" system possesses 30LB smooth drag and provides more strength to your reel.
The flawless level wind offers a moving line guide upon a worm shaft and sturdiness for other components.
This versatile reel is the best option for trolling, bottom fishing, and other techniques in both saltwater and freshwater. On top of that, you can enjoy 6+1 MaxiDur double-shielded stainless steel ball bearings that ensure smooth operation. In addition, the oversized nonslip EVA grip offers easy access and a clicker alarm bar spool.
This classical bass baitcaster reel is an excellent choice for functionality, built, and quality at an affordable rate. It has a solid line spool and pleasing appearance.
Additionally, it incorporates a broader and larger diameter. The more oversized spool handle can allow you to fill the spool to get maximum results, and hit the line with ease. You can consider this reel a perfect choice for 25lb redfish.
Pros
Assemble level wind
Durable metal construction
Easy to use bait clicker
Excellent drag
"Cymbal Washer" system
Cons
Quite noisy during casting and retrieving
Less smooth line adjustment
In conclusion, KastKing Rover Round Baitcasting Reel is an ideal choice for trolling, bottom fishing, and other valuable techniques. The centrifugal brake makes it an exceptional choice for casting, and the "Cymbal Washer" system offers a smooth and powerful drag system.
Sougayilang Rover Round Baitcasting Reel is the most ideal pick for saltwater and lets you enjoy catfish fishing the most. However, not limited to this, you can catch other types of fish with this high-performance and anti-resistant reel. Even you don't need to go for more maintenance, as it is easy to wash and rinse after using it.
Another excellent feature is 6 stainless ball bearings and 1 roller bearing offering a Powerful drag system. The number of bearings is enough for providing more speed, consistency, and strangeness. So, you do not need to worry about catching the giants.
This reel has long-range performance with anti-friction and smooth take-up ability to catch a big fish game.
The excellent bent cranking will help you handle the reel, and the power knob will allow you to have hard-pulling fish with added torque. With high strength, high quality, and easy operation, the shape allows easy handling.
The Centrifugal brake system applies continuous pressure with the extraordinary precise cast moving forward with the brake system. The large-sized gears and configurations enhance the gear rotation resistance, and excellent performance minimizes the line resistance of the fish wheel.
Also, this reel is efficient at improving the force transmission efficiency of the gear unit.
Furthermore, the aluminum alloy rotating disc enhances the hardness. It minimizes the loss of force and saves from bending and skewing of the parts. Interestingly, this reel has a thin inline cup, making the wire cup lighter. The inertia is smaller and allows you to increase the throwing distance.
The solid metal construction is efficient in protecting this reel from saltwater. It is rust-proof, but you need to consider its maintenance as well. After using it, you can rinse/wash and reapply lube to gears to prevent harsh components of saltwater.
Adding more features to this reel is smooth, and the drag system is tight enough to work. If you correct this reel, it will cast a longer distance without backlashing.
Pros
Solid construction
Smooth casting
Easy to adjust
Adjustable drag
Rust-proof
Cons
Bit drag slipping
Grinding sound while casting
In short, Sougayilang Rover Round is the best bass baitcasting reel for excellent gear rotation resistance with a smooth drag system. It enables you to adjust and cast well at a desirable distance without backlashing. Moreover, 6 stainless ball bearings and 1 roller bearing Powerful drag system allow you consistent and smooth drag.
Want to go on a long fishing trip? Here is the solution. The highly robust RUNCL Baitcasting Reel incorporates 10 magnet beans in the magnetic brake system that allows you to have reasonable cast control and high stability to control bass fish. The magnetic system is adjustable to fine-tune cast power to adjust various lures and fishing conditions efficiently.
Not only this, it is helpful in wind days, and 1 one-way clutch instant anti-reverse bearing also allows your reel to function smoothly and protect against corrosion even in saltwater.
In addition to the above benefits, the enhanced sealed darg system of this reel has 4 premium carbon fiber washers to get maximum boost drag and ensure a more prominent catch of big fish.
The 2-Tone Aluminum Alloy Spool armed with a two-tone aluminum alloy expelled spool can minimize the weight of this reel. It offers an anti-slip metal grip and enables you to spread the fishing line properly. It is better for heavy and lighter lures. The Merced and ergonomic handle assists in saving efforts ensure efficiency when catching heavyweight fish.
Primarily, this reel is an excellent choice for tournament anglers with a reasonable budget. Its handle and TRP knob facilities with a superior grip make you feel comfortable. So, I recommend it when you are on a long fishing journey. Moreover, you can adjust it and cast up to 10 feet smoothly with this smooth reel. I recommend this is the perfect baitcasting reel for bass.
Moving forward, you may feel the brakes turned up and lose track of the lure position and forget to thumb the spool at a specific time. Interestingly, the clinking sound is an excellent option while adjusting the drag and making the reel stronger, and significant level wind can minimize resistance.
You will find handles comfortable and smooth to use and adjust magnetic, electric braking with an easy-open side plate. If you want the reel for medium or slow ratio, this reel is the ideal pick in this regard. With its incredible performance, you can quickly cast about a mile without backlash while changing the lightweight lure to a heavier one.
In addition to the above benefits, you will experience flawless drag operation on big sellers, and you can quickly reel in under load. Also, the adjustment settings will make your fishing experience more enjoyable, and this reel will ultimately be in your control. 
Pros
Smooth retrieve
Strong level wind feature
Excellent magnetic brake
Flawless drag operation
Clicker sound
Cons
Not long casting
Not bigger handle
In summary, the RUNCL Baitcasting Reel is an ideal pick with 2-Tone Aluminum Alloy Spool and 10 magnet beans in the magnetic brake system at an affordable price. Also, you can have a pleasant experience with a sturdy and unique design and impressive ball bearing system.
The Piscifun Chaos XS round baitcasting reel incorporates a CNC caved, and an anti-line skip aluminum spool. So, you can spool quickly. This versatile reel comes with 6 + 1 anti-corrosion bearings to ensure less friction and flexible spooling.
Moving ahead, if you want to handle a variety of species and techniques, this bass baitcasting reel with an extended forged handle will be a great pick.
On top of all, the innovative cast technology provides superior casting performance and solid durability. In this way, you can cast at a farther distance and longer time smoothly and have fewer chances of backlash.
Excitingly, the Premium Carbon Fiber Drag System of this reel is robust and comes with a Japanese Hamai-Cut brass main gear that allows you to possess about 20 pounds of stopping power to hunt big fish. It can meet your demands if you are a hardcore angler.
The Chaos XS round reel has a low profile with a palm side and handles side can help you catch heavy species like bass. This palm side can fit the contour of the land. It allows you to work in the palm and easy casting efficiently. Additionally, the sensitive clicker line-out alarm provides you prompt alert when you get the fish hooked.
This versatile reel also incorporates CNC concave aluminum spool with a distinctive approach that allows the fishing line knot to slip to the mid of the spool and stocked through the concave hole.
One of the most practical features that will ease you is the even line lay. It assists the line wind in distributing on line evenly on the spool when the thumb bar gets engaged or disengaged. 
Furthermore, the thumb bar with an "S" ensures comfortable touch with sturdy quality.
In addition, the stainless steel restricting features of this reel can enhance stability when fighting against big fish. You can easily adjust this reel and cast it smoothly.
Also, it is the best option for bottom fishing even in salt water, and the drag system is robust and stays at one place where you out it. So, you can keep it engaging for a long time.
Also, read our in-depth review on the 5 best starter baitcasting reels.
Pros
Full metal body
Hold tons of line
Smooth and easy to adjust
Good retrieve
Sensitive clicker alarm
Cons
The brake may be hard
Drag may be tight
To conclude, the Chaos XS round baitcasting reel has the unique feature of a thumb bar that helps in contented touch and elements with sensitive clicker line out an alarm. It performs well in casting, but it is also efficient in trolling and live baits. 
Sougayilang Round Baitcasting Fishing Reel is the best pick incorporating all essentials for trophy hunters to catch heavy and oversized fish. Whether you want to see a giant catfish, walleye, carp, or desire for trolling offshore fishing for saltwater species, it can be an excellent reel for wreck fishing for bottom anglers, even in the deep sea.
This reel possesses a large line capacity that is efficient in holding the length of the braided or monofilament line that you use for targeting fish.
Of course, you would like to experience a smooth line out so that the stainless steel material will ensure a smooth line out. So, you can easily catch giants like bass fish.
In addition, the carbon fiber material is efficient in making the reel sturdy and corrosion-resistant, so you can freely use it in saltwater too.
You do not need to worry about the spool tension knob because you can easily adjust the spool rotation to control. You can freely catch medium and big fish. The clicker system in this fishing reel is efficient and acts as an alarm to make you aware that a fish is on the line.
This versatile reel integrates with machine-cut brass XL drive and pinion gears that make the reel solid and rust-proof. When you fish heavy species, you will get tired. Still, now you can have a fishing experience without fatigue with a comfortable handle because they do not require a lot of force.
Moreover, you can use it easily to add a line when it comes to an empty lineless reel. It is easy to use from a boat/raft or the shoreline. However, it would help if you unspooled it yourself manually while traveling by tying an eyelet of your fishing rod.
It will also help cast at a long distance for heavier fish like bass with a powerful lure without missing any point. Its substantial drag and lure setting enable you to catch the giants easily without alarming fish.
Pros
Easy clicker settings
High corrosion resistant quality
Easy to add lines
Sturdy knob handle
Higher gear ratio
Cons
Drag has less variation
Clicker is not worthy
Lastly, the Sougayilang Round Baitcasting Fishing Reel is specially designed for catfish and integrates excellent performance with anti-corrosion treatment. In addition, you can enjoy easy handling for braided or monofilament lines to target your required species.
How To Choose The Best Baitcasting Reel For Bass?
Depending on the size of bass fish and the type of water body you want to fish, you can select the right baitcasting reel for bass fishing. The baitcasting reels for bass should fulfill the following criteria:
Suitable Gear Ratio: It would be best to go for the baitcasting reel with a gear ratio of 6:4.1.
Right Lure: The ideal lure for bass fishing is crankbait. This reel can handle it well.
Appropriate Size: The reel size of 70 is a good choice for finesse bass fishing.
Decent Tension Knob: Your reel's braking system and tension knob play a significant role, so choose the best one to avoid backlashes.
Material: It is better to choose graphite or aluminum reels that are light in weight than composite ones.
Smooth Drag: Lastly, the more the ball bearings in the reel, the smoother the drag is and high performance.
Why Choose A Baitcasting Reel For Bass Fishing?
The professionals and expert anglers always prefer baitcasting reels for bass fishing. Baitcaster reels work best especially for heavy lures like swim baits, jigs or frogs.
The wide acceptance of casting reels is due to,
Its lighter weight
Better line capacity than any reel.
It handles heavy lines.
Baitcasting reels will cast longer than spinning reels in the same size and range.
Its reliable and durable design.
We cannot deny that the baitcasting reel causes more backlashes than the spinning reel, but the manufacturer has also resolved this issue.
The magnetic drag control and breaks are designed to overcome backlashes with different tricks.
The bass anglers need at least a 14-17lb range for fishing that baitcasting reels can only achieve.
FAQs About Baitcasting Reels For Bass
1. What is the best baitcasting reel for bass?
Piscifun Chaos XS is one of the best baitcasting reels for bass fishing. Many bass anglers prefer it because it offers more casting accuracy. Bass is present near to heavy cover. It is vital to place lures near that cover following pinpoint accuracy to ensure the proper catch.
2. Is a baitcaster good for bass?
Yes, a baitcaster is suitable for bass because it is easy to handle, has greater casting capacity, and is helpful for light fishing. Therefore, professional bass anglers love to use baitcaster over spinning reels. In addition, these reels help implement many bass fishing strategies that are not possible through spinning reels.
Final Thoughts On Best Baitcaster For Bass
All in all, baitcasting reels for bass are specifically designed to handle heavier tackle and advanced fishing style. Now that you have read above the great choices at reasonable prices, you can try these best baitcasting reels for bass with solid material, lightweight, and higher gear ratio.
There is a wide variety of baitcasting reels in the market so; you need to be cautious in choosing quality reels. You can consider buying any of the reels with the confidence mentioned above for powerful, accurate, and comfortable casting and adopt an advanced style for fishing.
Here are our top 3 best baitcaster for bass fishing:
Thanks For Reading The Article…!!!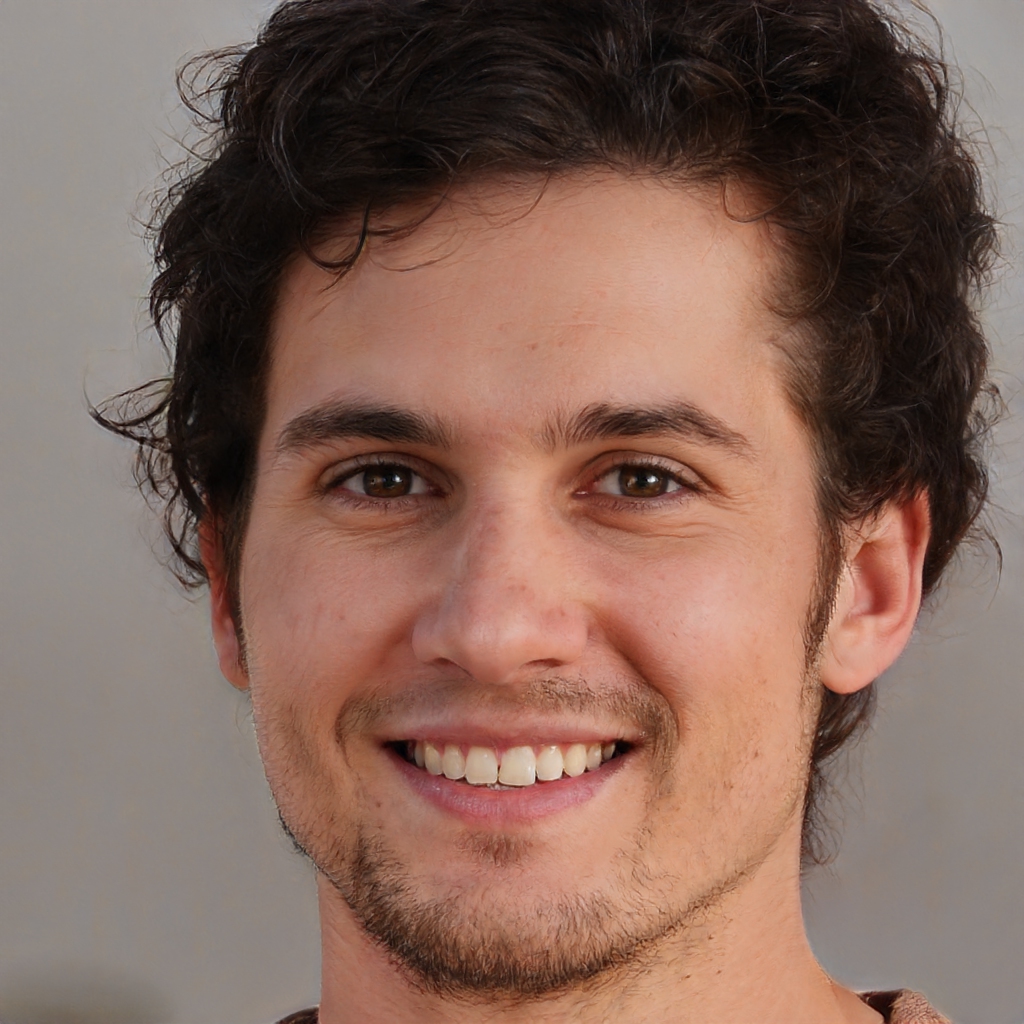 I'm James Smith with more than 7 years of experience in fishing. My passion has always been fishing so I did my bachelor's in Zoology from University of North Carolina – Charlotte. I write about fishing on my blog and I am always looking to provide fishing solutions for my readers.