If you are trying to handle baitcasting for the first time, you may be facing issues in handling it. This is the time you need to opt for a baitcasting reel that you can use as a less experienced angler. Baitcasting reels have a few advanced features, and you may not be able to use them with less experience. Don't worry, in this article we have reviewed those baitcasting reels that are beginner-friendly, and you can use them even if you have no prior experience.
We have tested the 7 best baitcasting reels for beginners which enable you to enjoy the fishing experience with advanced technology. These reels will allow you to understand and learn to use fishing reels with ease.
Related: Best Saltwater Baitcasting Reels
7 Best Baitcasting Reels For Beginners Comparison
IMAGE
PRODUCTS
FEATURES
PRICE

Magnet Braking System
Good Look
Stainless Steel Hardware

7 Stainless Steel Ball Bearings
Power Disk Drag
MagTrax Brake System

Lightweight & Durable
7:1 High-Speed Gear Ratio
Precise Cast Control

Smooth Drag Systems
6.3:1 Gear Ratio
Aluminum Material

Power Disk Drag System
Good For Salt & Freshwater
Affordable

9 + 1 Ball Bearings
High Performance
Smooth Retrieve

Ultralight
CNC Anodized Aluminum Spool 
7.2:1 Gear Ratio
7 Best Beginner Baitcasting Reels Reviewed
One of the most beginner-friendly baitcasting reels is KastKing Royale Legend GT, which is first due to its outstanding performance. It integrates accessible features that offer you superb comfort, great looks, and a reasonable price.
This starter baitcaster reel will allow you lighter baits or lures. You will love this reel with good casting capacity and is more responsive.
Excitingly, KastKing Royale established far-fetched soft-grip handles for making casting more reliable. The grip handles are strong, with a 95.5 mm 6061 aluminum alloy handle. These notable features are named "Grand Touch," which offers you an excellent grip in all situations, and you can fish all day long with a firm grip.
In addition to the above benefits, the 8 cross-fire magnets offer greater baitcaster braking efficiency and excellent casting control. It is easy to carry with low profile features such as a 1.65-inch height above the actual seat, and a lightweight 7.2 ounces.
With fishing tournament features, it integrates a quadruple disc carbon drag with the facility of whopper stopping 17.6 lbs of that ensures the drag is smooth and can hold drag pressures easily. Not limited to this, it can also provide higher maximum pressure top drag and allow you to make all settings with ease.
Another quality that makes this starter baitcasting reel fascinating is incorporating 5 + 1 double-shielded stainless steel bearings that minimize friction and develop motion during fishing. Additionally, it can enhance speed and make it effective for different techniques. Also, it includes precision-cut brass for about 37 mm main gear ensures both fast-moving presentations as well as slow-moving.
The construction material has good quality with the brass pinion gear, main brass shaft, and nickel-plated brass worm shaft to allow its use for a longer time without worrying about damage.
KastKing Royale Legend GT fishing reel consists of a fabulous matte red finish on the cover. From side covers, its sleek design is worth-looking. The spool with black and red anodized aluminum is perfect for a bass fishing tournament and suitable for fresh water and saltwater fishing.
Pros
Easy operation
Well built-in quality
Sleek and attractive design
Good casting control
Good speed
Cons
Difficult handling in gear
Spool may require numerous adjustments
In short, KastKing Royale Legend GT Baitcasting Reel is available in the right and left hand for saltwater and freshwater, consisting of high line capacity. I recommend it because its smooth drag system is not tight to manage, and ball bearings also work efficiently.
Abu Garcia Pro Max is one of the excellent fishing reels in its series. It can be a good choice for beginners to acquire some experience. It includes multiple features, including longevity and ease of use.
You will be happy using this gear because the SUV will not drop on the ground or end up in the water. Its weight is about 7.3 ounces, making it easy to fish all day without worrying about carrying it from one place to another.
Moving forward, its 7 stainless steel ball bearings + 1 roller bearing minimize friction of your reel and allow you to retrieve smoothly.
It is simple to operate with no need to be an expert, and it is not only a casting reel but also has a slight backlash. Also, the brake system is highly adjustable with external features.
In addition to the above benefits, the Abu Garcia Pro Max has a high capacity to fish through the grass and brush. This versatile reel has left or right-hand 7.1:1 gear ratio that ensures good speed and stability.
The machined double anodized aluminum spool allows you good handling. You can depend on this reel for years to use it efficiently. It also has high reliability in terms of components.
Moreover, the power disc drag system consists of friction plates inside your reel. If the line gets had enough, it controls the friction and lets you rotate backward and line out. In this way, it can prevent the line from breaking.
One notable feature is its dura brass gear that extends the reel's life and gear design. It facilitates durability to your overall reel. Also, coated pinion shaft and pawl provide a diamond-like coating internally that increases resistance and reduces friction.
This reel incorporates a MagTax brake system that applies consistent pressure during cast to enhance cast range and accuracy. As a result, you can move the brake closer to the spool by turning a dial.
Apart from this, the compact bent handle and star offer an ergonomic design and allow you to fish all day, and ensure no irritation from casting and reeling. This fishing reel comes with a synchronized level wind system that enhances your line lay and castability.
This low-profile baitcasting reel has foot recesses, and this reel body huddles on top of the rod and does not stick out. It results in making your reel more ergonomic and easy to handle, even for an extended period of casting.
On top of that, the frame construction is durable consists of a One-piece graphite frame that is lighter and more resistant to corrosion. The graphite side plates offer a great cast and are light in weight. This reel is precision-machined that shows excellent performance.
Excitingly, the knob on top of the spool enables you to adjust the frictionless plates that enhance your tension. In this way, you can easily fight big fish and have lighter drag.
In last, this well-made beginner baitcasting reel is sturdy and solid that has no sign of loosening and grinding. If you are a bass fishing enthusiast, this reel can perform well for you and has easy options to learn quickly as a beginner.
Pros
Adaptable to all skill levels
Ease of use
High durability and reliability
Great for bass fishing
Small and compact
Cons
Less efficient level wind system
Heavy
In short, the Abu Garcia Pro Max beginner baitcaster incorporates 7 smooth ball bearings along with a corrosion-resistant anti-reverse bearing system that increases its speed to a great level. Also, it has a recessed foot that makes it sit low on the rod. So, as a beginner, this reel is an ideal pick for you.
Akataka Casting Reel is another best beginner baitcaster that has a high composite solid body and muscular power.
The gear ratio is 7.0:1 which enables your reel with high-speed retrieve. A fast gear ratio offers less time between casts to enhance fishing efficiency. This ratio makes this reel more preferable for beginners.
Similar to other reels, this starter baitcasting reel encompasses 5 double shielded, corrosion-resistant stainless steel bearings and one instant stop anti-reverse bearing that can minimize friction and enhance the speed of your reel.
Also, the shielded stainless steel bearings allow your reel to go smoothly and resist corrosion. Also, this reel comes with a metal sturdy balance handle and high-grade comfortable EVA knobs.
Besides, the inner components have top quality and high durability with good strength. This reel possesses an aircraft-grade aluminum spool associated with CNC brass gear that can offer you different methods in fishing reels in terms of operation.
On top of that, the precise cast control system incorporates a high-quality brake system that offers customizable cast control. It allows you to use a variety of lures. Want complete control on your reel? This reel is an excellent pick in this regard. You can control your reel with top comfortable handle knobs.
Interestingly, this reel comes with a one-year worry-free warranty and life support in case of any technical issue. Also, the company offers 24-hour customer service support so that you can purchase this reel with peace of mind. 
As a beginner angler, you want reasonable control. This reel facilitates the same, offers a 0-9 magnetic brake, and provides adjustable magnetic power for bass fishing and other species. The braking system can also cast long distances and manage overrun control with the help of a spool tension control cap.
In addition to that, it has star drag adjustment on finger tips for its quadruple that ensures a lighter fishing line, and alumni construction makes it light in weight.
Akataka Casting Reel also has a ceramic line guide that safeguards your line during retrieves, manages heavy load, and offers smooth casting distance, and provides excellent performance.
You can set the lure through the easy process. Even you can select the tension and brake to the highest setting by clicking the thumb bar to discharge the line and keep the settings at an adjustment level.
Lastly, you can enjoy a good balance for each feature's performance and an attractive appearance. You do not even need to worry about the internal quality because it is smooth with 80lb braid loaded.
You can also read our complete review on top surf casting reels.
Pros
Great casting distance
Well-constructed
Cost-effective
Lightweight
Less backlash
Cons
Pawl may not apply evenly
Bit tight drag
In conclusion, Akataka is another suitable baitcasting reel for beginners that show smooth performance with5 double shielded and rust-resistant stainless steel bearings. You can enjoy this cost-effective and powerful baitcasting reel even if you do not have any experience of using it. 
Fishdrops LUNA is another best product which is beginner-friendly and also very good looking.
Also, it is ergonomic with a black and white color combination, and its unique features make it competitive in the market.
What's more? The construction material is light, so this reel is completely lightweight with the fabric of high-tension nylon that makes the body highly strengthened and lightweight. Also, the handle and spool constructed from aluminum material increases this fishing reel's power and gives you reasonable control over it.
On top of that, this casting reel has 7 high-class shielded ball bearings with the one-way clutch system (anti-reverse) that are enough to make this reel produce less friction and run steadily. This reel should be your top pick if you feel entirely comfortable while fishing.
Interestingly, this reel offers you a wide range of applications like; you can use this reel in the stream, pool, lake, river, boat fishing in freshwater. It encompasses both right and left handles, making it ergonomically easy to use and handle.
The brake system has a magnetic capacity of 0-9 that can control the brake power quickly and precisely. If you are learning to use a baitcaster, I recommend this reel.
Pros
Smooth casting system
Effective drag
Well-built with quality material
Lightweight
Monofilament fishing line
Cons
May make a rattling noise
Not for multipurpose use
Overall, Fishdrops baitcasting fishing reel is highly recommended with its Monofilament fishing line type. It is a high-performing reel, offers a comfortable fishing experience, and is ultra-smooth and steady.
Another suitable baitcasting reel for beginners is Abu Garcia SMAX3 Silver Max Low Profile with a reasonable price range. You may not find it lightweight, but it is efficient to use with prominent features.
Abu Garcia Silver Max introduced a MagTrax brake system that ensures high functionality that allows quick adjustments with no need to eliminate side plates.
Another quality is its power Disk drag system that can help you tighten the drag to the highest setting. You can use the thumb bar to adjust the line manually. If you want to catch bass, this reel is excellent at crushing lineup quickly.
This fishing reel comes with a low profile and a double bent handle with exceptional quality. You will find the handle at right hand beside the star drag that involves a bent layout and is effortless to use during a big fish fight. However, the brake system facilitates smooth pressure for this reel during casting, adjusting the lure, and hitting in water.
Another top-notch feature is; it offers some alternations to the spool tension and allows you to bait at long distances. Even you can use different casting methods like pitching and flipping. Interestingly, the "rocket touch" button is helpful in different situations and offers your thumb space ad enables you to use the whole surface of this reel.
This fishing reel offers 5 stainless steel ball bearings + 1 roller bearing that have different components that spin/rotate. In addition, the pinion gear, spool, and under-drag washer can also provide the rotation of knobs, gears, spools, and level wind devices. The Dura gear brass gear can help extend the reel line.
Furthermore, this reel is excellent at working under heavyweight fishes with an effective gear ratio. This low-profile reel has average line capacity, and you may not use high-speed retrieval methods. However, you can enjoy using it for heavier and deep-diving baits.
The recessed reel foot makes the reel close to the rod, enabling you to palm like a low-profile reel. This baitcasting reel offers spool high line capacity compared to other fishing reels.
Additionally, the one-piece graphite frame incorporates the frame posts that are chrome plated brass and have heavyweight.
This reel comes with a lightweight frame kit that will allow your reel to perform better and enhance free spool and castability. In this way, your reel becomes more robust and will not twist and torque from fighting big fish. Graphite side plates may bend and not allow gears to work perfectly under load. However, it will enable your reel to fight against big fish too.
Pros
The efficient magnetic braking system
Slimmer profile
Smooth casting and retrieving
Rocket clutch button
Firm spool engagement
Cons
Graphite may bend
The Drag system may not adjustable
Abu Garcia SMAX3 Silver Max fishing reel is an excellent pick for excellent casting for bass, reds, and snook. It is suitable for flipping bait in docks or weeds and encompasses a 7'6 rod for tossing. 
6. Tempo Vertix LP – Best Entery Level Baitcaster
Do you want to enjoy long casting distance and prevent backlashes? Tempo Vertix LP fishing reel integrates a high-performance and adjustable magnetic system. In this way, it is easy to adjust and get maximum casting distance and avoid backlashes.
What's more? The braided aluminum spool reduces line slips during the retrieve. This fishing reel with 9 high-quality stainless-steel ball bearings and 1 instant anti-reverse bearing is on top of all qualities and facilitates maximum smoothness and minimizes friction to allow the reel to run efficiently.
The compact handles of this reel enable you to quickly palm reel comfortably and fish with ease, and anti-slip rubber handle knobs can prevent corrosion in saltwater. You can enjoy its use with both left and right hand retrieve.
Now come to the drag system, drag of this reel is strong enough with carbon fiber drag system makes you power with the maximum drag of 20lbs and assists in controlling larger fish and grabbing them with a firm grip.
Apart from this, Tempo Vertix LP products come with a reasonable liability period having 1-year liability and a 30-day risk-free trial to ensure the reel's quality. I recommend this because of its free trial offer and 1-year liability period. In this case, you can get satisfied completely. 
Also, you can use this reel effectively with the excellent control you need while lure going through the weed patches.
Lastly, this fishing reel is sleek and stylish in design, and even as a beginner, you can easily use it with little guidance. Its features are unique at this reasonable budget.
Pros
Stable control
Smooth operation
Easy setup
Nice packaging
Good line capacity
Cons
Drag may be weak
The cast control knob is less precise
Shortly, the Tempo Vertix LP fishing reel is highly recommended because its lightweight and low-profile feature enables you to palm the reel with ease. If you want to enjoy comfort during your fishing journey, this reel is for you. Also, its anti-slip rubber handle knobs save you from any kind of irritation. 
This latest design reel encompasses dynamic features with a low profile of 39 mm that can grip enough line for riverbank casting. The exceptional design is attractive and has spool size is often smaller, and it holds less line than round reels.
After all, most low-profile lines can hold enough lines for inshore and riverbank casting, so this reel has one brake system rather than dual brakes.
This advanced beginner Baitcasting Fishing Reel is technological, minimizes line friction, and offers excellent line control. Plus, the 4-disc carbon fiber drag with 17.6 LBs of trophy fish makes this reel a strong competitor.
Moving to the gear ratio, this fishing reel comes with a 7.2:1 gear ratio that means it is easy to slow down a retrieve with a fast reel system. The CNC anodized aluminum spool, along with power-launch, holds the fishing line, plays a vital role in casting distance and smoothness, and offers greater strength.
This fishing reel comes with precision machined hardened aluminum main gears to determine the speed at which your reel picks up the line. The practical 5 buttons magnetic brake system incorporating advanced "Double Tapered Control Chute" Line Guide minimizes line friction.
Importantly, this reel has corrosion resistance quality which allows fish to fight for hours in saltwater and freshwater fishing.
Pros
Easy setup
A good amount of strain braid
Reliable and affordable
Smooth casting and retrieval
Low profile features
Cons
The spool may be tight
Has little design flaw
KastKing Spartacus II Baitcasting Fishing Reel is the top choice of beginner anglers with its affordable price and high-end features. With a low profile having 39 mm and only 6 ounces of weight, make it more compact and robust baitcasting reel for beginners. 
How To Choose The Best Baitcasting Reel For Beginners?
Choosing the baitcasting reel the first time can be deal-making or breaking. So, we suggest you select the baitcasting reel by considering these few points:
Gear Ratio
Go for the reel with a minimum gear ratio of 5 speeds that you can use with variable lures to get the catch. Low to medium-high gear ratios goes with the lines well. So choose wisely.
Spool Capacity
If you want to cast for a long distance using a heavy line, then you should use those reels that have a bigger spool. Tighten up the tension knob to reduce the chances of backlashes.
In-built Material
Another vital factor to consider is its in-built material. The better quality material used, the lighter the reel is, so ultimately, it will feel light on the hand while delivering a good performance.
Baitcasting Tips For Beginners
Baitcasting reels are perfect and ideal because of their lighter weight, better line capacity and high distance control.
It's a bit complex for beginners, but once you grasp the tips, you will start achieving the target.
Here, I will briefly describe some techniques:
Start Learning with Spinning Reel:
If you are a layman with no prior experience, you must start with a spinning reel by spending some extra dollars.
Using a baitcaster reel for the first time is complicated and will make you exhausted.
Make a heavy fishing line:
Beginners are recommended to make a fishing line on the heavier side, about 16 to 18 pounds. It will help in avoiding backlashes.
Magnetic Drag Control:
Magnetic drag control in baitcasting, introduced several years ago, is common today.
This feature makes it easy to avoid backlashes. When learning to cast with baitcaster, you must set it high to prevent backlashes.
By doing this, you may encounter less casting distance, but for novice casting, more distance is not easy.
Don't go with minimal break level:
For beginners, it is recommended to set dial 4,5 or 6 rather than using 0. The professionals may use 0 to 1 braking level; they want to take total control of the spool.
Practice with Patience:
Don't give up; baitcaster is tricky but best to use when you learn. Be patient and start slowly; started with high magnetic drag and breaks.
Final Thoughts On Best Baitcasting Reels For Beginners
When picking the best baitcasting reel for beginners, you should remember that it takes some time to learn it. Moreover, you can select the reel with a lower price range and medium gear ratio to practice well and get some experience. Above mentioned baitcasting reels for beginners have high-end features and excellent performance. You can opt for any reel that suits your needs well.
For your convenience, the following are our top 3 recommended picks that you can choose:
KastKing Royale Legend GT Baitcasting Reels is not only good to look with, but also it has high-end features like 8 cross-fire magnets for magnetic braking efficiency and a superior casting control system.
Abu Garcia Pro Max Fishing Ree is another best-recommended reel with featured custom design, extraordinary smoothness, and low profile counterpart.
Akataka Casting Reel is the best product for its powerful magnetic braking system and contented Eva knobs that allow you to have a long fishing journey with ease.
People Also Ask About Beginner Baitcasting Reels
1. What is a good beginner Baitcaster?
Suppose you want to enjoy the best experience as a beginner. In that case, Abu Garcia Pro Max Fishing Reel is the best pick. It is easy to use with no technical knowledge and shows high-end performance consistently.
2. What line is best for a beginner baitcasting reel?
The best line for a beginner baitcasting reel is a monofilament fishing line that ranges from a 6-foot, 6-inch to a 6-foot, 10-inch medium-heavy rod. It is essential to use heavy line to learn the basics of baitcasting.
3. What is the most straightforward bait caster reel to use?
KastKing Royale Legend GT Baitcasting Reel is the most straightforward reel to use with its easy operation system. This simple to use reel has identifiable options that a beginner can easily understand.
4. What is the smoothest baitcasting reel?
Akataka Casting fishing reel is smooth to use in all aspects; like drag system is flexible, the handles and knobs are easy and comfortable to use.
Thanks For Reading
Related Reads:
Best Cheap Baitcasting Reels Under $100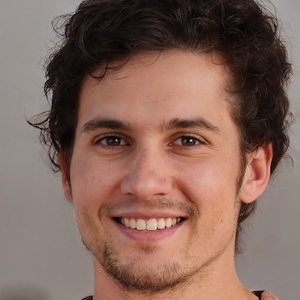 I'm James Smith with many years of experience in fishing. My passion has always been fishing, so I did my bachelor's in Zoology from University of North Carolina – Charlotte. I am always looking to provide fishing tips, tricks and advice for my readers.