Have you been trying to float fish without the proper centerpin reels and failing? This is probably happening because you are using the wrong equipment for float fishing. But to ensure that you succeed at float fishing and getting your hands on the best fish out there.
The best centerpin reel or the best float fishing reel is affordable, has good performance, and is made by companies that take the customers' satisfaction seriously. While float fishing, you can cast your bait upstream and let the float come back to you. Apart from this, you can maintain the line and float it without touching the water. The centerpin reel will help you in enhancing this ability.
I have been using centerpin reels for a very long time and what I have learned in all this time is that an expensive reel doesn't mean success, but a good quality reel does. That is why I will review the best reels that work great without being heavy on your pocket.
Related: Top Steelhead Fishing Reels Review
5 Best Centerpin Fishing Reels Compared
IMAGE
PRODUCT
affordable
Price

Affordable
Perfect For Starter
Good Quality

Machined Aluminum Anodized Spools
2 Stainless Steel German Ball Bearings
Easy To Control

Ergonomic Design
 Larger Diameter
Great Value

Perfect For Salmon Fishing
Double Wooden Handle
Anodized Finish

Two-tone Anodized Frame And Spool
Corrosion Resistant Coating
Incredible Balance 
Best Centerpin Reels Reviewed
Saion is one of the most affordable float fishing reels in our list of the best centerpin reels. It is an amazing option for beginners because it is affordable and has a CNC machined design, which makes it incredibly durable for any fly fishing adventure.
There is a common misconception that only an expensive reel can be of good quality and lead to successful fishing, but it is not the case with the Saion centerpin reel because you can buy this good quality reel for under $60.
The absolute best part of this reel is how well it is made. Its stainless steel shaft is lightweight, sturdy, and rust-proof. It also has an anodized finish on its frame to provide a sleek and stylish look.
Furthermore, the size of the reel is 108 mm, which goes perfectly with a small to medium fly fishing rod. And since it is lightweight, it doesn't weigh down the rod when added to it. It is also easy to handle, owing to its wooden handles.
The micro click on the reel gives it a precision control on every cast and makes it the closest thing to being the best balanced reel. This is undoubtedly the best versatile option for most anglers, but Saion is not as popular in the markets as other brands.
Finally, a worth mentioning fact about the reel is its closed design which protects it from getting unnecessary dirt and water inside. Also, it can handle big fish like steelhead, salmon, and trout. It is a perfect option for anyone who is learning to float fish because of its solid construction in such low rates.
Pros
Affordable
Sturdy & Durable
Rust resistant
The micro clicker on the reel provides precision control
Cons
Ball bearings are not fixed properly inside the reel
Not a good clicker
To summarize, if you are relatively new to float fishing and don't want to spend hundreds of dollars on a centerpin reel, then this reel should be a part of your fishing gear. Because with it, you can try your hand on float fishing masterfully. 
Usable in wet and dry conditions, the machined stainless steel spool shaft combined with one-piece machined frame construction gives a sleek and smooth feel to the Okuma Aventa Centerpin reel.
In addition, it has anodized spools, which protect the reel from getting rusted by saltwater.
This simple and economical centerpin reel can be used hundreds of times without getting worn out, and it is also a perfect reel for entry-level anglers. If you are looking for a reel on a budget, this can be your go-to reel.
The ratchet allows full and precise control over the spool when you cast with it, and the two German ball bearings add to the reel's smoothness and durability. In addition, because of these ball bearings, you can have a friction-free cast.
The size and weight of the Okuma Aventa reel are sleek and compact, making it a perfect addition to a medium to a large fishing rod.
Its 4.5-inch diameter is convenient to add to the rod and its metallic bronze finish looks aesthetic. The double handle pickup provides full control to the reel and the clutch system just by turning the knobs. It has a CNC machined aluminum body with ratchet control knob on the rear side.
Pros
Durable and long-lasting ball bearings
Affordable
Ideal for beginners
Smooth cast and retrieve
Cons
Not comfortable to use
Knobs not durable enough
To conclude, Okuma Aventa is a great reel with an outstanding price. Okuma Aventa reel makes us realize that Okuma takes the ease and quality of its products very seriously. The make of this reel is not only to make it look good, but its design also provides a great fishing experience. This reel is highly recommended to anyone who wants to have a smooth float fishing experience.
Raven centerpin reel is nothing like your average float fishing reel. Instead, it is the ultimate weapon for smooth and controlled float fishing. Its sleek and ergonomic design is what makes it amazingly valuable. In addition, the great performance with a cutting-edge design makes it super durable. 
Raven Matrix Reel provides the angler with incredibly smooth performance and is sturdy. It makes float fishing a total delight. I would say that this is an all-rounder reel because, along with having all the features like large diameter and excellent machining on the spool, the reel is also super-fast.
Furthermore, the reel includes a coin slot center screw and is made of aircraft-grade aluminum.
It has an integral low-profile reel foot that adjusts according to the angler's will and has high-power twin shielded stainless steel ball bearings that allow the angler to control the friction and provide good reel speed.
But, with all these things, it also has a high speed stainless steel spindle and an adjustable tension screw. It also has a low profile on and off ratchet which is fully ported has a backplate. Furthermore, it has a line capacity of 275 yards with backing.
It is made of polished titanium with engineering done in Canada. It's available in three colors and also comes with a technical specification sheet to help you understand more about it.
Pros
Provides smooth and controlled float fishing
Sleek design with incredible durability
Super-fast
It contains stainless steel ball bearings
Cons
Expensive
Heavier than most float reels
Clumsy clicker and knob
Undoubtedly, Raven Matrix is one of the most convenient and easy-to-use reels. Because it has great features like high power twin shield ball bearings, adjustable screws, and great line capacity with backing.
This reel comes equipped with a large arbor to allow the angler to detect any quickly developed slack. It also comes with well-made, high-performance, and well-lubricated ball bearings, which provide friction-free and smooth casting.
Another fantastic thing about this reel is that it has an interchangeable retrieve, which means you don't have to worry about the handle's direction.
The mark of its good quality is that it comes with two wooden handles and amazing customer service. If you have any issues and contact Channelmay, they will try and resolve your issue at the earliest.
In addition, this reel is made with CNC machined aluminum which gives it great balance, and its balance is what makes all the Channelmay reels most ideal for float fishing.
It also comes with a disc drag system, and its four options are 3/4, 5/6, 7/8, and 9/10.
You can choose one option from these options according to the size and weight of your rod. The make of this reel is of aircraft-grade aluminum, which makes it strong but also incredibly lightweight, only weighing 230 gm. Apart from this, it is also affordable and easy to use.
The best thing of is this reel is its affordability; because there are similar reels out there which cost more than $200+ but, this reel gives you all the amazing feature in less than a $100.
Pros
Wooden handles
Stainless steel shaft
Good customer service
Lightweight and affordable
Cons
Not as durable as it is claimed to be
Weak clicker button
To summarize, Channelmay centrepin reel is a good option for anglers who want to practice and become pros at float fishing because it is not expensive and has amazing quality. Its drag system is ideal if you have confusion regarding which rod to attach the reel to.  Furthermore, it provides great balance while fishing, especially to amateurs.
5. Okuma Raw II – Centerpin Fishing Reel
The Okuma Raw II has a precision 6061-T6 machined frame made of aluminum, a two-tone anodized frame. This reel is perfectly balanced for use by both new and experienced anglers and hence is a perfect reel choice. There is no doubt that this is an expensive model but, on the bright side, you will get a reel that has spool and frame.
Apart from this, the stainless steel spool shaft and German ball bearings help you give your best when you let your bait fly. The construction of this reel gives out a durable and sturdy feel and is additionally corrosion resistant. This means that you can fish in all situations, weather, and waterbody types.
The click ratchet on the reel has an on and off button to adjust the spool tension. It also has a ported spool with an exposed rim and gives you precision control. And the cherry on top is that it comes with a one-year warranty that comes to rescue whenever your reel parts need replacing.
The reel's diameter is 4.5 in and can easily hold 50 yards of any fishing line with 200 yards of backing. Furthermore, it weighs 8.25 pounds.
This beast of a reel is German made and has HPP ball bearings which make fishing smooth and fun, it comes with an Okuma high performance neoprene pouch that adds to the reel's safety.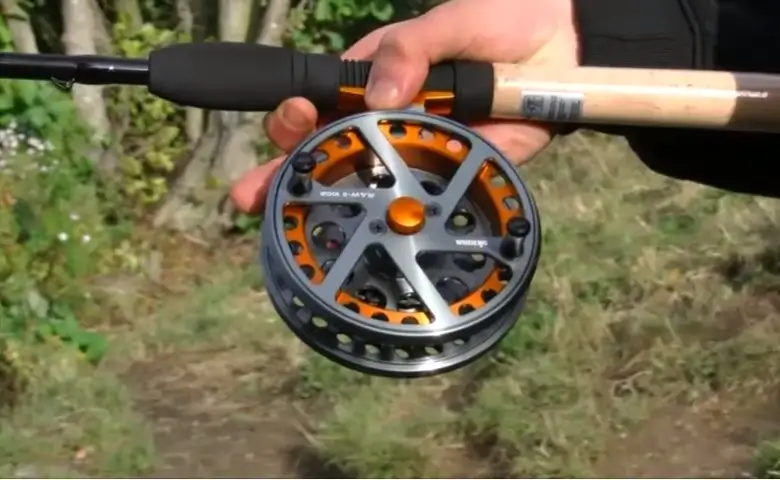 Pros
German ball bearings for a smooth and friction free cast
Sturdy and durable make
Perfect machining and anodized frame
Ideal for catching trophy fish
Cons
Expensive
Has a slow-action drag
In conclusion, it is hard not to like this reel because of its amazing corrosion-resistant body and great performance. The reel will last many years on the waters with you. Additionally, the reel has a striking color which looks great on any rod. The German made ball bearings provide a friction-free cast and drag.
How To Choose The Best Centerpin Reels
Here are some things that required to check before buying a centerpin reel:
Buying a Left Hand Or Right Hand Reel
The centerpin reels don't come with right or left hand navigation because they work both ways. There is no switch on the ball bearings, so you don't have to change over like you have to do on the fly reels. The handles can't be changed from one side to another as these reels work on both sides. Furthermore, they don't have any drag, making using it with both hands convenient.
Water Bodies To Use Centerpin Reels At
Float fishing can be done at a number of places and can help you catch a number of amazing fish species like:
Chubs and trout: when you are at a medium-sized river that is not too deep, you can go for bottom fishing because here you won't have to cast to longer distances. Your desired fish are usually near the shoreline.
Pikes: In the coastal areas where there are reeds, grass, and low branches, these predators lure fearlessly. You can cast the bait during float fishing because the weight of the centerpin is great in this situation.
Wide Or Narrow Spool In Centerpin Reels
Both types of spools have a distinct advantage. A wide spool can aid a thin line while casting to save it from slipping in extreme weather. But, the wide design makes the reel slower and lags the release. On the other hand, a narrow spool can only hold a thin line, but they don't make the reel work slowly. So, the choice of spool depends on your way of fishing.
Including The Ratchet On Centerpin Reels
Ratchets are no brakes to stop the line from flowing. Instead, they are used to keep the line in place and not fall off the reel because you can slow down the reel with your hand, but you can't keep the line in its place with your hand. So, if you don't want to keep using your hand to keep the line in place, I suggest you buy a reel that comes with a ratchet.
You will need a ratchet when the rod is in its holder or when you are not holding the reel's handle because the reel doesn't have a ratchet. However, it can keep on rotating with the pressure of the wind or even by turbulence.
Asking whether or not your reel should have a ratchet is like asking if you need a fishing line to work a fishing rod. The answer is; you always need a ratchet for a successful fishing experience.
FAQs About Centerpin Reels
1. What is the best centerpin reel and rod for a beginner?
The best centerpin reel for beginners is Okuma Aventa Float Reel. This affordable reel comes with many great features, making it a perfectly amazing choice for float fishing. It is built to last for many years with you and is better than most expensive reel options out there. You can fit it on a medium to a large sized rod and use it conveniently, especially if you are a beginner.
2. How much line does a centerpin reel need?
You should fill only 1/8 parts of an inch from the spool's gap on the back of the reel. For this reason, you should not add more than 200-250 yards of line in the reel. Again, I strongly suggest using a monoline in the centerpin because it works wonders for float fishing.
3. What are centerpin reels good for?
Centerpin reels are good for several reasons, a few being: that it a realistic façade of moving water. It allows the bait to be drag free and drift freely on the water at its current pace. They can fool your fish into thinking that the bait is real.
Final Thoughts On Best Centerpin Reels
If you were having a hard time choosing the best centerpin reel for your fishing adventures; In that case, I am glad you came across this blog because I am sure that our blog helped you make a decision and helped clear your mind of a few questions that you might have had regarding centerpin reels.
The 3 best centerpin reels from the best five we reviewed are:
Saion Float Reel: They are super affordable and have amazingly durable make, which makes this float reel my first reel choice. Any beginner using this reel can't go wrong with float fishing.
Okuma Aventa Centerpin Float Fishing Reel: even though this flat reel is a bit expensive, it provides fast action (cast and retrieve) and has enough power to handle even the most aggressive fish out there. It is a good option, not only for beginners but also the expert anglers.
Raven Matrix Centerpin Reel Special Edition: This reel's smooth cast and workings are remarkable. It has a coin slot center screw which is made of aircraft grade aluminum. Float fishing with this reel is fun and almost always leads to success.
If you are an angler who is interested in trying different kinds of fishing but don't have a float reel yet, then soon you will realize that it is an important addition to your gear box. Float fishing is an incredible skill to learn for any angler, and the center pin reels we have reviewed are ideal for learning and practicing that skill.
Recommended Gears:
Best Saltwater Baitcasting Fishing Reels Review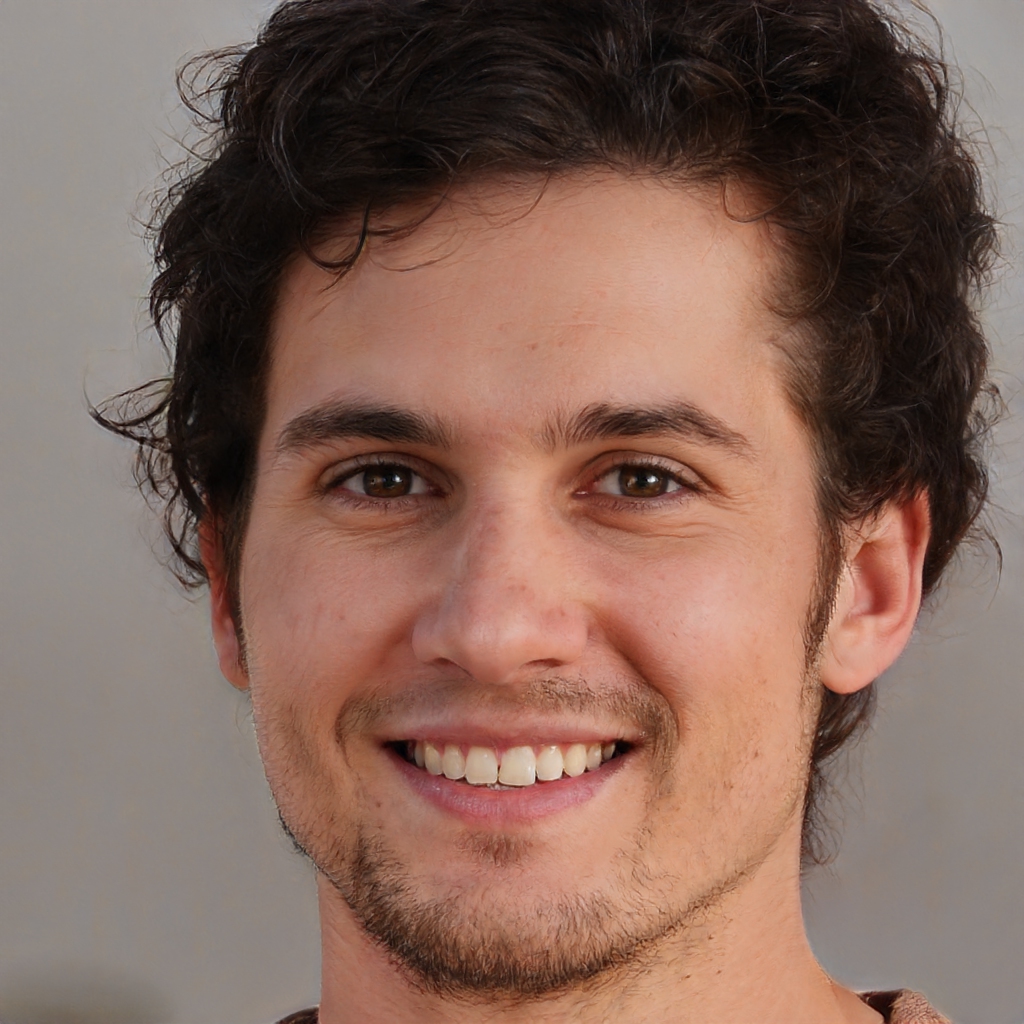 I'm James Smith with more than 7 years of experience in fishing. My passion has always been fishing so I did my bachelor's in Zoology from University of North Carolina – Charlotte. I write about fishing on my blog and I am always looking to provide fishing solutions for my readers.