A quality fly reel is the one that can help you in effective casting with a high drag capacity and fine retrieval rate, with an ability to tackle setup issues. There are many leading brands that, over the years, have come up with innovative and modern designs to help you with this complicated venture. However, as suggested by overwhelming prices, fishing can be an expensive hobby for many.
On the contrary, if you are looking for something budget-friendly that is easy and equally efficient, it is important to do your research beforehand. Here, some notable cost-effective models have gained popularity in recent times, having drag capacity, fast retrieval, and in-line efficiency.
This article reviews the five best fly reels under $200 based on an efficient drag system, fast retrieval, spool, and setup.
Related: 7 Best Steelhead Fly Fishing Reels Review
Comparison Of 5 Best Fly Reels Under $200
IMAGE
PRODUCT
DETAILS
Price

Aluminum Design
Lightweight
CNC Machined

Ultra-Lightweight
Fast Retrieval
Durable Construction

Carbon Fiber Drag
V-Spool
Fast Retrieval

Anodized Aluminum
Fast Line Pickup
Large Scale Arbor

Perfect Casting Job
Smooth Drag
Ideal For Freshwater
Best Fly Fishing Reels Under $200 Review
1. Redington RISE – Best Fly Reel Under $200
To begin with, this Redington Rise fly reel is a quality product from the brand, famous for its ergonomics design and upgraded features that serve you well.
It is one of the few devices under $200 that have a CNC drag system, making it incredibly long-lasting and durable. I really like this one for its U-shaped design that provides you with great ease and convenience, not to mention with a fine line capacity.
The design is made up of T-6061 aluminum that is relatively durable and serves you for the longest time. If you are someone who appreciates over-the-top designs, you will most probably like this one.
It further features a soft handle and oversized drag knob that helps you in dragging heavy fish with absolute ease. I felt comfortable throughout and noted less than usual bruises during tough fishing days.
Similarly, another feature that makes it a popular choice among anglers is the drag capacity and retrieval rate.
This model incorporates a carbon drag system that is designed particularly for large and heavy fish (such as northern pikes, salmon, and trouts) with minimal stacking issues.
Additionally, it is worth mentioning that the drag is slip-free and offers a suitable pressure. The only downside to this system is that it is not sealed, so you will have to invest some time in cleaning and maintenance.
Last but not least, the reel is easy to set up and assemble, which helps you all along the process. Speaking of the retrieval rate, you will feel that it is fast and feels smooth, which is pretty hard to find in pocket-friendly models.
The gigantic arbor is incredible for heavy fish and assists you with an in-line process, having a tight and controlled performance.
Finally, the brake adjustments help you in customizing it as per your requirements.
Wrapping up, if you are in search of something lightweight yet sturdy and efficient, this one from Redington is a great choice to look into. This model is equipped with CNC, a carbon fiber drag system, and a clear retrieval rate, not to mention brake adjustments that help you in customization and catching heavy fish. Additionally, this one feels comfortable and is lightweight that allows you to easily use this in tough situations.
The runner-up in the list of the best fly reels under $150 because of its performance-oriented design and sturdy construction.
It is an incredible product famous for its unrivaled drag system that works incredibly well for large and heavy fish. If you are a fan of simple and minimalist designs, you will probably like this one.
Also, this model is present in different sizes, so you can choose the one that suits your requirements.
When it comes to design, the first thing I noticed was that it is exceptionally lightweight and doesn't overwhelm you during the process.
It is made up of bar-cast aluminum that is relatively durable and feels sturdy and stable throughout. It is primarily designed for freshwater, having a narrow spool and fast retrieval line capacity, preventing any stacking issues.
Talking about drag efficiency, this is one of the few budget-friendly products that have an adjustable drag system that you can customize at your convenience. It features a click-and-pawl that works better than regular disc drag and provides you with a high capacity.
If you are a beginner and using this mainly for trout fish, I would suggest you use it on default settings.
Lastly, the arbor is not the largest, but it is well-equipped to help you with large and heavy pieces in the freshwater. For me, the deal-breaker was the easy setup and lightweight of the model that helped me through the process.
All being said, if you want a high-end and exceptionally effective fly reel under $200 at the expense of loud noise, this one is a great choice for you.
Final thoughts, this Orvis Clearwater fly reel is a well-suited option for anyone in search of a reliable and impressive drag capacity. It is equipped with a click-and-pawl drag system having a number of adjustments and a fast retrieval rate that makes it absolutely appropriate for large and heavy fish. Further, the fact that it offers easy assembly, lightweight, and durable construction makes it stand among others.
If you are in search of something revolutionary and innovative at an affordable price range, you cannot find one better than this Redington Behemoth fly reel. I am starting my list with this product because of its high-end features and well-organized design.
It is a giant when it comes to fly reels with fast retrieval rates, an impressive drag capacity, and overall efficiency.
Furthermore, this one comes in three different sizes from which you can choose the right one for yourself. The first thing you will notice about this device is its attractive V-shape design that is largely appreciated for its ability to help you with line-ups and prevents stacking problems.
I specifically like the knob and twin-molded handles that contribute to the overall ease and convenience.
Another characteristic that is responsible for making it popular among users is its drag capacity. Thus, having an aluminum cast drag system with a fast retrieval rate and decent line capacity makes it ideal for catching large fish such as trouts, pikes, and salmons.
Here, it is worth mentioning that the spool also helps you with backing capacity.
In the end, apart from the massive power and stopping ability, this model has a large arbor that prevents line memory and provides you with easy dragging.
All in all, it is primarily famous among anglers who are looking for something sturdy and gigantic to be used for saltwater fish.
The only downside to this one is its anti-sealed system that can gather much dust and debris and can be a struggle to clean.
In conclusion, this Redington Behemoth reel is one of the best fly reels under $100 with an absolutely incredible drag system and a fast retrieval rate. Similarly, it comes with a die-cast aluminum drag system and an enormous V-shape spool that helps you in achieving precision and large capacity. I really like this one for its ability to drag heavy fish (such as trouts, pikes, and so on) in saltwater with ultimate accuracy.
Likewise, although many people haven't found Sage, I can assure you that buying a product from the brand can be a great decision. This Sage Spectrum C from the manufacturers is undoubtedly an impressive alternative with a great casting efficiency, efficient drag system, and sturdy design.
I absolutely love this one because of its lightweight design and retrieval rate that works for both newcomers and experienced users.
Speaking of the design, the whole experience was pretty comfortable, all thanks to its handle size and the yard spool.
It further features a fully-sealed carbon system that offers a decent line retrieval and fine dragging capacity. It is made up of cast aluminum that is exceptionally durable and feels stable despite being lightweight.
One of the most intriguing things you will find in this model is the drag knob that makes the process easy for you at such a price.
The one revolution drag system included in this package is made up of anodized aluminum that has the ability to help you with precision and stability. Having this capacity and weight, you can ideally drag 20 pounds of trouts, salmons, and steelheads with absolute accuracy.
Likewise, when it comes to retrieval and line capacity, this device comes with a large arbor that is absolutely serviceable. The device is further equipped with RIO backing that is remarkable for such an affordable price, making it a reliable option to go for.
Finally, the fact that you are getting a ballistic nylon case adds to the protection and makes it valuable.
You may also want to read our review on Best Salmon Fly Reels
Final thoughts, if you are looking for a reliable fishing reel that offers you a fast retrieval and an efficient drag system at an affordable price, this one from the manufacturer is the one you should go for. It is equipped with a one revolution exclusive drag system and a large arbor that provides you with great performance efficiency. Here, my favorites in the design are the speed knob, handle, and aluminum construction that provide you with ease and convenience all along.
5. Redington Run – Reliable Fishing Experience
Finally, one of my favorites and largely appreciated across the market is the Redington Run fly reel with ultra-lightweight construction and a performance-oriented design that facilitates you in the long run.
It is designed for basic to intermediate fishing for freshwater with a fine retrieval and an efficient drag system. I really like this one for its brakes and adjustable drag system that makes the process efficient.
Likewise, this model is made up of die-cast aluminum that makes it highly durable without overburdening you with the weight.
The design further features a push-button spool release that is well-suited for anyone who doesn't want to struggle.
Also, it is worth mentioning that the interchangeable spool facility prevents line memory and stacking issues to a great extent.
Talking about the performance, this one is equipped with a carbon fiber drag system that is fairly attractive for such a price tag. It also offers you some adjustments that help you in customizing the process for different situations.
It is worth mentioning that it has the ability to work in the toughest environments, all thanks to its large stopping power and massive spool.
In the end, this design features a large U-shaped arbor that is ideal for a variety of fish including trout, pikes, and salmons, without any lime memory issues and stacking problems. This feature also helps you in quick retrieval and achieving a suitable pressure.
The only downside is that it makes a loud noise that can be a problem for you if you are sensitive.
In essence, this Redington Run fly reel is a well-suited option for you if you are in the initial stages of the fishing venture and want to groom your skill. This one is equipped with large stopping power and fast retrieval that helps you throughout with efficiency and proper functionality. Finally, the fact that it is lightweight and offers easy assembly makes it stand among others with a similar price range.
How To Choose The Best Fly Reel Under $200
Do you know fly reels are expensive? While visiting the sportfishing markets, you will see that the fly reels range exceeds 600$. So, finding the best fly reel under 200$ is a little bit challenging.
I will tell you what to consider for the best fly reels and what factors make a price difference.
Material
Manufacturers are making these reels from two methods. In the first method, aluminum is machined through air-craft grade stock, while in the second, the aluminum is cast constructed. The price makes the difference here.
The cast-constructed aluminum reels damage quickly and are less reliable. The more durable form is machined aluminum that survives long.
Drag System
Mostly the drags are made of carbon fiber/ steel discs; these drags consider to be perfect and dependable in the market. These drag systems provide more tension and durability with smooth working.
A click pawl drag system is also emerging to make the reels in the low price range. These are good but couldn't take place of carbon fiber.
Size
Choose the reel size that resembles your rod size. Your grip to hold the reel should be perfect. Otherwise, it can slip even.
What To Expect From a Fly Reel for Under $200
Purchase fly reel for under $200 will help you to maintain the property of some solid fishing equipment. The price between $200 saves your money.
Mainly, anglers who use this reel, avoid purchasing expensive reels; that is why it suits them most. Moreover, if you are fishing for small species, hence $200 reel is unmatchable.
Purpose
It could not fulfill all the purposes explicitly and implicitly belonging to fishing. It is only used by casual or weekend anglers. New models have durability and a robust drag system in such a price range.
Brands to Purchase
No doubt, the market is replete with full of brands, but for under $200, you can purchase a good fly reel. Following are some recommended brands:
Best Brands for Fly Reels Under $200
These are the 6 leading brands that offer the best fly reels under $200:
Piscifun is known for its quality and sturdy reels.
Redington is all about superior quality with a wide range of variable-size reels.
Pflueger offers high-end reels, but you can have low-profile reels from low to high-priced reels.
Sougayilang is another big name that comes with a durable range for fly fishing compatible with many rods.
Orvis is the most common yet trustworthy brand in the fishing industry. Quality and quantity are its main focus to deliver a wide range of prices for everyone.
Sage is the second most common brand for fishing tools for the best fly fishing reels with an exceptional range.
Features of the Best Fly Reels Under 200
You are here to know the features of fly reels in the range of 0-200$. Let me first say that investing a good amount once will be a wise choice than investing at short intervals. If I buy a reel for 500$, I could not expect the same features in the reel for 200$.
In this price range, the reel has,
Good material
Warranty
Powerful drag
Option of left and right hand retrieve.
In this range, reels will lack,
Color choices.
Sizing availability
Adjustable drags
Final Thoughts On Best Fly Reels Under $200
Fishing can be expensive as a hobby, and buying a quality one can be a huge investment for many. However, you can still find many budget-friendly products out there with suitable drag capacity, fine retrieval, and brakes adjustments. Thus, having an affordable fly reel can help you with efficiency and convenience through the fishing venture.
The above-mentioned review is done through a critical evaluation of the essential features such as drag system, retrieval rate, spool size, arbor, and brake adjustments. It is further important to have an idea about your own individual requirements.
Finally, I hope that you soon will find the best fly reel under $200 that is suited for your requirements.
Frequently Asked Questions About Fly Reels Under $200
1. What is the best fly reel under $200?
Redington Behemoth is one of the best fly reels under $200 with all the high-end features and well-put design. This model comes with a fast retrieval rate and carbon fiber drag system, not to mention a large arbor.
It features a V-shaped spool that helps you with heavy and large fish in tough conditions. For convenience, the manufacturers have added a comfortable grip and twin-molded handles.
2. What makes the best fly reel under a limited budget?
There are a number of things you should look for while buying the best fly reels. The foremost things you must consider are the drag system, brakes, and retrieval rate as they are the determinant of the overall capacity.
In addition to this, you must also make sure that your desired product is equipped with a large spool and arbor that can help you with in-line capacity and fine retrieval. Finally, always make sure that you have an idea about your specific requirements.
3. What is a good Fly reel for beginners?
Redington Run fly reel is a great option for newcomers who are in the initial stages of their fishing venture. It comes with a fine retrieval rate and smooth drag system that helps you with decent stopping power and effective brakes.
Additionally, I really like this for its easy assembly and U-shaped arbor that provides you with efficiency irrespective of any line memory and stacking issues.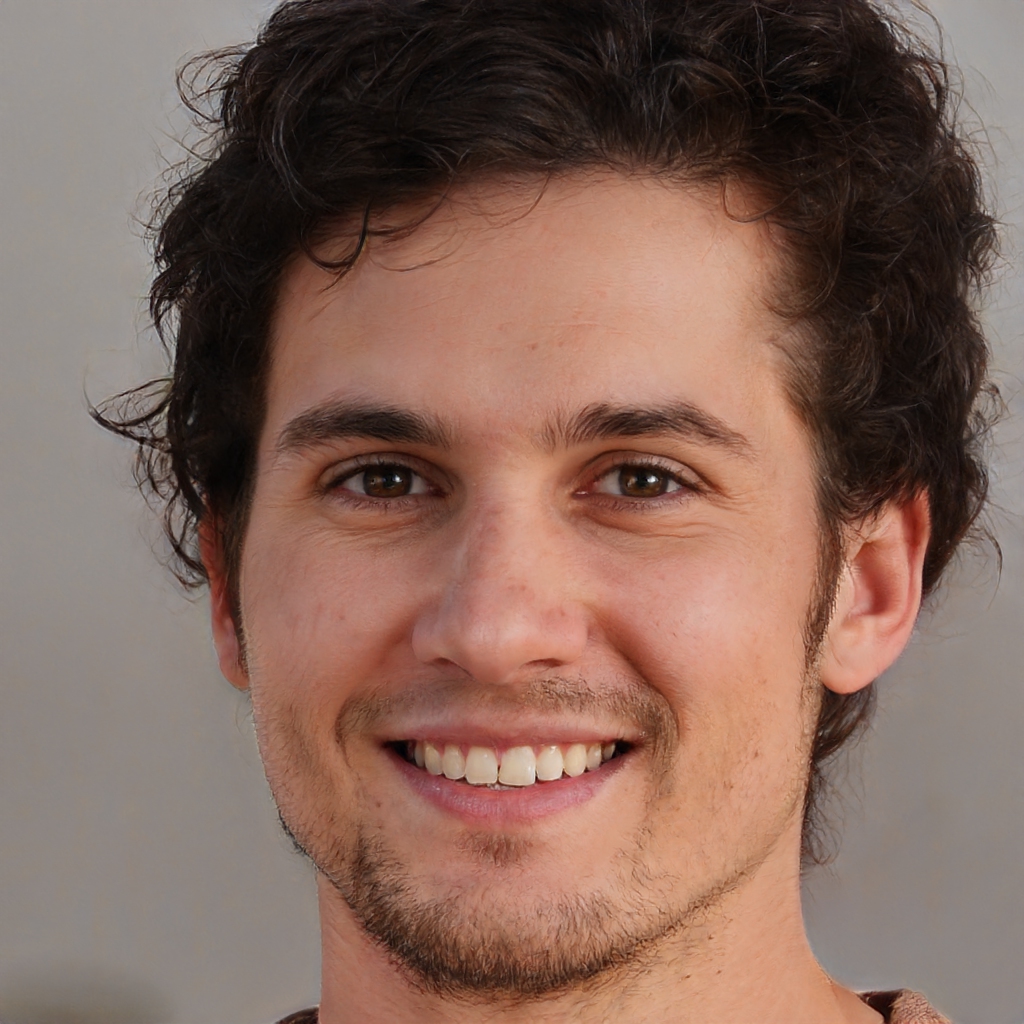 I'm James Smith with more than 7 years of experience in fishing. My passion has always been fishing so I did my bachelor's in Zoology from University of North Carolina – Charlotte. I write about fishing on my blog and I am always looking to provide fishing solutions for my readers.