Since you are looking for the best KastKing spinning reel, I assume you are running low on budget and looking for a worthy spinning reel that will last you a while. I can totally relate, believe me. I have been there, and I have tasted the disappointment of saving money and spending it on a spinning reel that was total crap. That is when I learned about the KastKing reels and how best they are at what they do.
These are supposedly high-quality spinning reels that are long-lasting as well as pocket-friendly. Surprisingly, I found out that they are worth the hype. Through all my experience, I used many models, and some of them were the best of all. So, I decided to share a list of some of my favorite ones that helped me the best.
Related: Best Okuma Spinning Reels
Our Top 5 Picks Of Best Kastking Fishing Reels
IMAGE
PRODUCT
Features
Price

Ultra Smooth
Great Value
Lightweight

Ideal For Freshwater
Graphite Frame
CNC Aluminum Spool

Fastest

Lightweight

Ideal For Saltwater

Stainless Steel Guides
EVA Handles 
Durable

High-Speed Gear Ratio
ideal For Freshwater & Saltwater
Beginners Friendly
Top 5 Kastking Spinning Reels Review
The best affordable KastKing spinning reel that you may find very useful is the KastKing Summer and Centron. With five different sizes, this reel has got you covered to encounter all waterbody demons.
This Kastking reel is not only instrumental but has good looks to go with it. The charming design and vibrant coloring will get you a lot of compliments from fellow fishers.
Capturing the more notable saltwater species is possible with this reel because it offers a higher range of spinning.
It weighs only 0.29 kilograms and has Aluminium bearings and a handle, making it perfect for prolonged fishing periods.
So the next time you go fish hunting, you will not come back with sore arms and muscles because of the lightweight spinning reel, and the innovative design doesn't put the slightest pressure on your muscles.
Besides, no matter which size you pick, it will give you the most exhilarating experience within its range.
Furthermore, it has nine high-quality ball bearings that make retrieving the smoothest and most satisfying job ever.
Besides, the anti-reverse bearing ensures that you never miss out on your catch ever. Plus, it makes a perfect gift for anybody with a keen interest in this field.
On the other hand, this smooth and powerful reel will keep you counting days until your next big adventure.
Summing it all up, it is safe to conclude that the KastKing Summer and Centron Spinning Reel is definitely worth the money you are about to spend on it. It has all the qualities required of a spinning reel plus comes with the beauty you can't resist. With very rear problems with the worm gear, you are guaranteed a super worthy, risk-free purchase of your life.
Looking for a highly affordable KastKing reel that will give you the optimum performance of a top-notch spinning reel? Then you better look up KastKing Brutus Spinning Reel.
With a Graphite frame and a CNC Aluminium spool, you are in for a wild ride. It has 4 + 1 ball bearings and a 5.0:1 Gear Ratio. Besides, it is available in four different sizes.
The price tag of this reel does not do justice to the superb quality, for it offers so many excellent features to be covered at this price.
Firstly, the CNC Aluminium spool has anti-corrosion properties and increases durability and strength. The graphite rod is flexible and provides a reliable retrieve.
Moreover, the handle is designed as such to give increased line control and excellent grip.
Secondly, the availability in four different sizes pretty much prepares you for all kinds and sizes of catch in the freshwater environment.
Besides, the best part about this reel is that it will last you for years; however, it is not a very good option for the saltwater environment because it will wear off right in front of your eyes.
So, if you are looking for the best KastKing reel on budget, then give KastKing Brutus Spinning Reel a try. It is one of the cheapest spinning reels KastKing has to offer with no compromise on quality and performance. It gives the same durability and experience as high-end top-notch Kastking reels. You are guaranteed maximum satisfaction.
KastKing Speed Demon Elite is yet another best KastKing Saltwater spinning reel that you will ever come across. It is a combination of Stainless Steel, Aluminum, Graphite, and Carbon material. It has a 7.4:1 gear ratio and comes in 2 different sizes.
Besides, all the components used to make this Kastking Saltwater reel are super lightweight and combine to make a heavenly light reel you may have ever held.
This spinning reel is specifically designed for fast pace fishing tournaments. It will give you the highest speed and smoothest experience.
Not only that, it has the greatest strength and an innovative design that will eliminate the risk of frame twists. Apart from that, it has a carbon fiber rotor which endows this rod with all its tensile properties.
However, the most significant advantage of this reel is that it is lightweight and fast, which means that you can spend long hours fishing in deep waters without feeling overly exhausted.
Moreover, you can also use it freely in freshwater and saltwater without the fear of the bearings catching rust because it uses the highest quality alloys that are the least corrosive.
So, if you are looking for the best KastKing Saltwater spinning reel that you can take on your next fishing adventure, then I suggest that you get your hands on the KastKing Speed Demon Elite Spinning Reel. It weights light enough for an average person to use easily and offers the best durability. Besides, the strength and endurance of this rod are the best.
KastKing Centron is one of the best KastKing Fishing reels, most probably because of its durability and supreme quality. The length of the rod is 6.0, 8.0, 7.0 feet and is super lightweight.
This spinning reel has stainless steel guides, premium O ring inserts, and a perfectly modeled EVA handle. Plus, it has a Centron spinning reel inside and a 5.2:1 or 4.5:1 gear ratio.
Moreover, the Kastking Centron has 9+1 Maxi-Dur ball bearings, giving you the smoothest fishing experience. These bearings enable you to retrieve your catch so effortlessly that it will amaze you.
So, you will never have to experience the loss of a good catch because of those slow, rusty bearings. Besides, the EVA handle gives you the most comfortable grip.
It comes in five different sizes, all at different prices, and they will surely get you prepared for all sorts of fish. Plus, it supports both mono and braided lines.
The stainless steel rods and guides increase the strength and lifespan of this Kastking fishing reel as well as enhances durability and reliability. Besides, the lightweight and compact sizing make it perfect for beginners as well.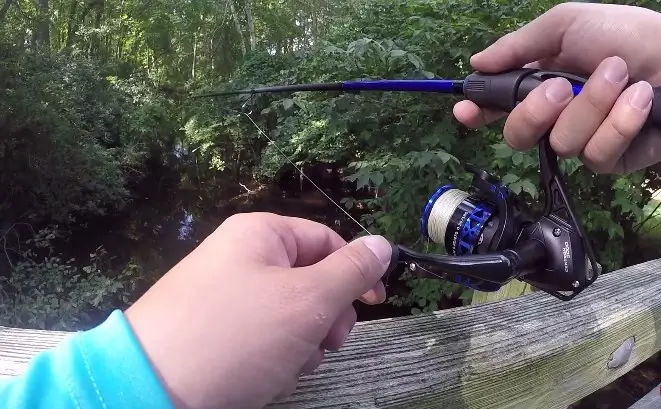 Even though the KastKing Centron Spinning Reel is a little more expensive than many of the other models available by KastKing, it is totally worth every penny. This highly durable spinning reel is all a fisher needs. It is smooth, lightweight, and has a longer lifespan. Plus, it works like a charm in both freshwater and saltwater environment.
KastKing Valiant Eagle Gold Spinning Reel is the fastest and smoothest reel made by KastKing. It works like a devil in both the freshwater and saltwater bodies. It is fast, reliable, and light.
Moreover, it has an aluminum handle and an EVA knob that gives you an improved grip and extra control while you go about fishing. The spool is designed to increase casting distance and improve line control.
The new and improved Expanded Pinion System and Sliding Stabilizer Rod ensure greater strength and control. Moreover, it comes in four different sizes for you to pick one.
The lightweight of the spinning reel does not mean that you are going to be compromised on the quality. On the contrary, you are up for the best and most powerful graphite frame and rotor ever.
Besides, it has a 22 LB multi-disc carbon fiber drag and a sealed carbon drag system to ensure that the drag washers remain dry. This will, in turn, ensure that you get the best and most consistent fishing experience ever.
To further increase the consistency of output, it has 7+1 MaxiDur shielded stainless steel ball bearings that make it easier for you to retrieve the catch with a swift and gliding motion.
So, if you are looking for a spinning reel that will give you more outstanding durability and genuine satisfaction, you must try out KastKing Valiant Eagle Gold. It will keep you looking forward to your next fishing trip. It is a great Kastking spinning reel for beginners as well because of its ease of useability and super lightweight. Besides, the price tag is worth giving a shot at least once.
How to Choose the Best Kastking Spinning Reel
Kastking is a sportfishing brand that gained broad importance and acceptability because of its low prices and high quality. Their first and foremost concern is providing their customers with quality spinning reels at an affordable price.
So, you are choosing the best Kastking reel for yourself; you must interpret your demands first,
Are you looking for freshwater or saltwater?
Are you able to cast with a heavyweight reel? If not, never buy it?
What type of fish do you want to catch? Is it small or big?
After considering your demands, now look at the reels having these features. I advise you to compromise on the feature that is not important for you.
Gear Ratio: The more the gear ratio, best the spinning reel would be. You cannot cast big fish like salmon if the gear ratio is low.
Spool Size and Line Capacity: I prefer the reel which has a wide spool size and suitable line capacity.
Material: As Kastking reels are available at low prices, you must check the gears should make up of metal.
KastKing Spinning Reel Basics
There are some essential points you should know before getting KastKing spinning reels.
Basic Components
The 3 essential parts: Fixed spool, spinning bail, and release line. Irrespective of usual spinning reels, some Kastking spinning reels have fixed spools. So, choose the side of the spool according to your rod and your comfort.
Precise Casting
You can cast very precisely using lines of different nature. Avoid heavy-weight lines for these reels as most users say it affects its performance. So, we suggest that these reels are a good choice for light jigging to trout fishing for better accuracy while fishing.
Usage of Kastking Reels
You can also use these reels from freshwater to saltwater fishing or harsh windy conditions. Whether low-profile spinning reels or high-quality open reels, Kastking has a wide range of reels for various fishing types such as trout, bass, striper, and shark.
Limitation
The only limitation is that you must look for enough line length in the spool as the smaller length will cause friction.
Piscifun Vs. KastKing Spinning Reel
Piscifin and Kastking are two brands that made their name in the marketplace by offering quality reels in less price range.
Both the brands manufacture spinning reels, but Piscifun values more than Kastking.
Regarding quality, the weight of the reel, and price influence, Piscifun spinning reels win.
While, if we talk about fast setup and gear ratios, Kastking reels work best. These two brands have made the fishing profession economical for all, as their price range is less than others.
Kastking Spinning Reels Parts
The separate parts availability is one of the best things. Because of parts availability, the anglers having damage in a part of the reel will not need to buy a new reel. The Kastking, with the low price range, also manufactures parts of the reel.
These are the parts available for Kastking spinning reels.
KK-spool
KK-Knob
KK- Handle
KK-Side plate
KK-Ball
FAQs: Kastking Spinning Reels
1. Are KastKing reels good quality?
Kastking reels have earned a good reputation in the market for being able to create good quality reels at a much lower price. So pretty much anyone can afford a good spinning reel at reasonable prices. Besides, the KastKing reels offer durability and reliability other than just quality. You are guaranteed to have an excellent fishing experience using these reels.
2. Are KastKing reels good for saltwater?
Yes, KastKing reels are excellent for saltwater as they have double-shielded ball bearings made of stainless steel. Therefore, these reels are least likely to be corroded by saltwater. Besides, these bearings enhance performance and durability, giving you the experience of a lifetime. So, the next time you go fishing in salty waters, make sure you pack your KastKing reels.
3. Are KastKing reels made in the USA?
Yes, KastKing is a USA-based company that strives to give you the best quality reels at the most reasonable prices. Even a common person can afford to buy a nice reel before heading off to the waters. The best part is that the KastKing reels give the highest performance and durability even in saltwater.
Final Thoughts On Best Kastking Reels
Since you are reading this, it means that you absorbed the whole article and now looking for a hint as to which spinning reel to choose from all the spectacular alternatives I provided.
So, I decided to further make things easier for you and suggest my top three personal favorite reels that I prefer above all.
1. KastKing Summer and Centron Spinning Reel is an affordable and superb alternative. Plus, it has the most beautiful look, so I take this spinning rod with me every time I go fishing. The unique handle design gives extra leverage when I am retrieving the bait.
2. KastKing Brutus Spinning Reel is a very affordable spinning reel that will last you for a very long time. It is lightweight, durable, and flexible. It is available in four different sizes that cover all types of freshwater body creatures. The price is entirely parallel to the performance and strength of this spinning reel.
3. KastKing Speed Demon Elite Spinning Reel is the lightest and most robust option. This fastest and smoothest spinning reel is perfect for tournaments. It is durable and reliable with supreme quality components and a super long lifespan. So if you are looking for a spinning reel that you can win tournaments with and someday pass on to your son, then this is a definite purchase for you.
Related Spinning Reel Guides: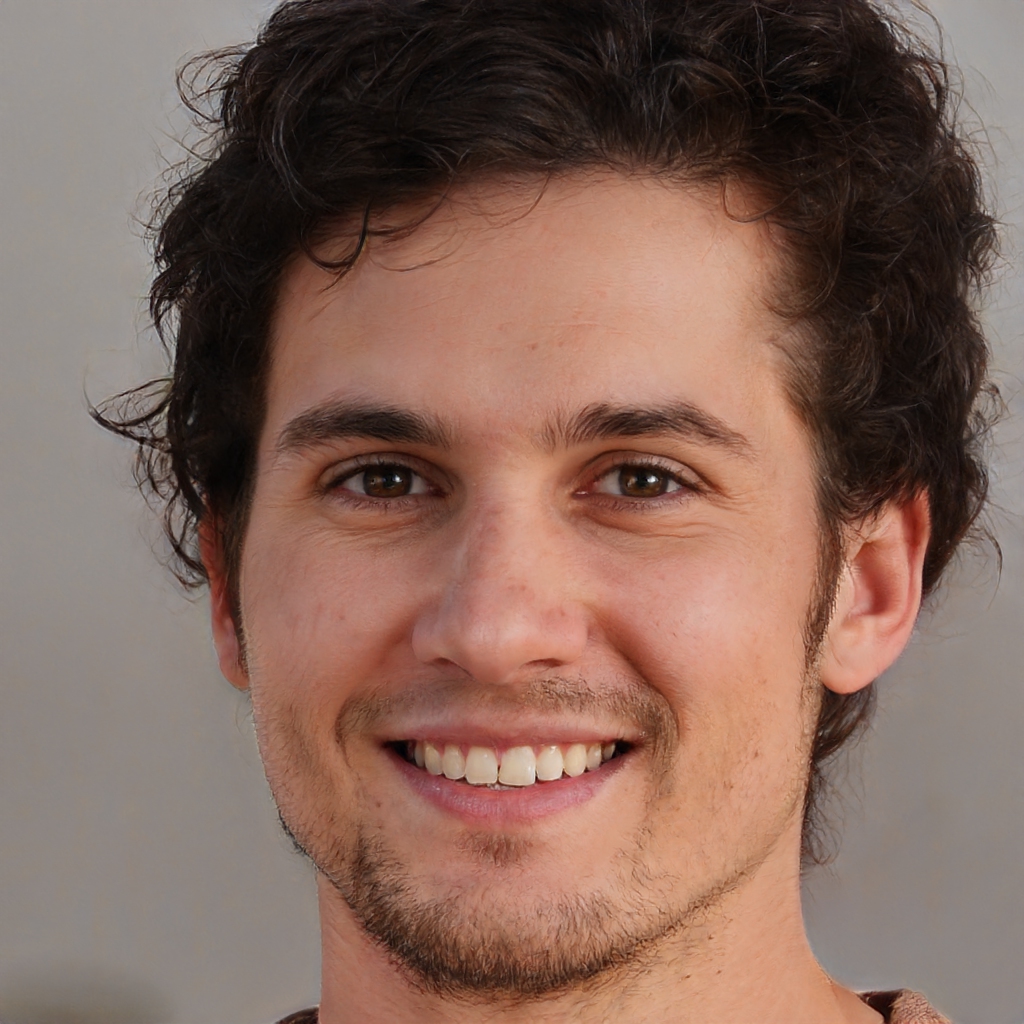 I'm James Smith with more than 7 years of experience in fishing. My passion has always been fishing so I did my bachelor's in Zoology from University of North Carolina – Charlotte. I write about fishing on my blog and I am always looking to provide fishing solutions for my readers.