Eating a fresh catch might sound tasty, but it is not as easy as it sounds, especially if you are new to deep water fishing. So, if you want high protein, low carbs meal on your platter, you must know the right pan fishing pole and how you can use it. Right?
For this purpose, we have chosen the 5 best panfish rods for you to select the best one and directly jump onto the practicing right techniques using these poles. Additionally, we have also answered fewer questions that you want to know while reading this informative guide, along with our top picks.
Comparison Of 5 Best Panfishing Rods
IMAGE
PRODUCTS
FEATURES
PRICE

Stainless Steel Rings & Frames
Split Style Reel Seat
5 Year Warranty

24 Ton Carbon Graphite
Lightweight Guides
Sensitive

Fuji Reel Seat
Heat Dissipation Ring
Strongest & Sensitive

Blanks Constructed
Carbon Fiber Material
Good For Small Trout

Anti-Winding Tip
High-quality Ceramic Guides
Comfortable EVA Handle
Best Panfish Rods Reviewed
For pan fishing, ultra-light panfish rods are the most appropriate choice for anglers. Following this idea, we have chosen the St. Croix ultralight panfish rod as the top pick for the best panfish rods. Depending on your expertise, you can use it to explore creek fishing up to inshore fishing.
This rod is the epitome of premium quality, promising greater strikes than usual creek fishing rods.
Like all other fishing rods, it has high-grade carbon construction. It is not only an ordinary graphite rod but also it's a blend of super high-modulus SCVI carbon and premium quality SCII carbon. Both of these materials ensure strength and durability without making them heavy.
Also, the main characteristic is that it is a lightweight panfish rod that allows you to catch more fish than any other usual rod.
Moreover, this 6 feet rod is best for new anglers because it is easier to get used to than panfish casting rods. It is suitable for casting while enjoying kayaking.
This rod not only works best for bluegills, sunfish, and crappies but also lets you catch fairly large bass fish. You can use lures of different weights to experiment with the catch. But we have seen that using a lightweight lure of 1/64 oz. it attracts more fish, especially if you use jigs.
At this point, it is very important to discuss that ST Croix is a very reel-friendly rod and works with almost every spinning reel with varying sizes up to 2000. But we suggest you use a 1000 size reel to experience the best performance of this rod.
Compared to traditional creek rods, the cork handle is slightly thin, which is not likable, but this fast action rod completes the work.
Well, the braided line of monofilaments is our first choice for this rod to cast for a short distance using small baits or jigs. The stainless steel guide with custom-made inserts make it more reliable that maintains the balance with good flex.
It is whippy enough to fight back with bass and firm or steady to minimize the backlashes. The guides ensure smooth casting and easy-rolling over a spool and avoid kinks.
Pros
Best for deepwater jigs
Ideal for new fishermen
Ideal for large crappie
High-end tube packaging
Sensitive and whippy rod
To conclude, you can use ST Croix Panfish Rod to experiment the large fishing as well. It is very exclusive and versatile in its usability and functioning. It is a throw-and-go for anglers who loves kayaking or shallow water fishing. Despite its high price, it is worth trying because it will pay you for each penny in performance, quality, and durability.
Lamiglas-X-11 is one of the best panfish rods that is all you need to get crappie. The construction, performance, and reliability of this rod are what all anglers want for freshwater fishing, i.e., longer cast with good flex. So, if you are ready to invest a little more in durable rods, then this X-11 series rod is the right choice for you.
This 7 feet light rod with moderate fast action is graphite-like most traditional ultralight panfish rods. So, it is also light in weight but strong enough to do the job because of high-grade carbon in-built.
Like other ultra-light panfish rods, it is also a heavy-duty rod with a good considerable flex that provides balance while casting and good support for back fighting with fishes with angling accuracy. It is also easy to get along with and also very easy to set up.
Most of the anglers find it a very accurate fit for trout fishing in freshwater, and some of them have tried their luck inshore fishing as well. But it is best to use it for small species such as bluegills, catfish, sunfish, etc. In comparison, some anglers have also used this rod for salmon fishing.
You can set this rod for a longer cast with a 12 lb. fluorocarbon line. It is best you should experiment with 10-20lbs line weight to find your favorite line for this rod.
Also, the spools are soft but firm enough to retrieve with good strength, even for chunky fishes. A smaller spinner or little twitching jig works as the best jig for bluegills and crappie, while a slightly heavier bait will work for bass anglers. You can always be playful with lures to find your perfect bait for more strikes.
Another plus of this spinning rod is that it is compatible with most spinning reels, which is an additional benefit as it cuts down the expense of buying a separate reel for this rod. Okuma spinning reels are the top choice of most anglers for this rod. The smooth spool with the right reel monitors angling accuracy in the best way possible. Daiwa, Abu Garcia spinning reels are also good options for this rod.
Pros
Simple and sleek
Perfect for trout and bass
Wide-graphite solid blank
Pocket-friendly
1-year warranty
In conclusion, Lamiglas – X-11 is a sensitive rod and ensures maximum strikes like usual fast-action poles despite being inserted free. The efficiency of catching the fishes more frequently and longer casts makes it the best pole rod for pan fishing.
Suppose you want to have an over-whelming creek fishing experience with the ultimate versatile rod; In that case, Cadence CR-5 spinning pole is one of the most reasonable heavy-duty rods you can ever experience. Although Cadence is a young company, its quality poles have made it vital in the anglers list with other competitive brands.
To start with its high-grade 30C ton carbon construction that assures the rod is light in weight yet firm with a moderate fast action pole.
This way, the anglers can easily cast for a longer distance without burdening the forearm. You can catch fish of up to 4lb with this rod. We have caught 100 trout approximately in 3 days, making it an unforgettable decision for anglers.
Let's explore some other features of this rod; The Fuji reel seat and stainless steel guides strengthen the casting. While the EVA foam and cork handle makes the best combination for anglers, letting them have a firm grip over the pole.
Importantly, you can use this rod for pan fishing using the reel ranging from 2000-3000. But as this is a heavy-duty rod, reel size 30 is the best choice for this pole. You can use CS-5 spinning reel or Pflueger President reel-making the best setup so far.
Another tremendous feature is that this pole offers a 2-piece grip system. It is a split-up grip-traditional grip style for light panfish rods. You can use it with lightweight lures for small fish. It makes this rod travel-friendly as it allows the rod to split up and saves space for you.
Moreover, you can use sinkers, beetle spins, and even a big Texas rig jig for heavier lures. This type of grip provides absolute compliance to anglers using the underhand roll technique for creeks.
You can use a 12lb monofilament or braided line to cast it for smallmouth bass or trout. The silicon carbide inserts ensure less friction while angling, while the guide maintains the kink-free casting to minimize the backlash with the robust back fight. You can use a variable technique using different lures for deep water fishing.
Pros
Best for all
Robust reel seat
Perfect for trout and walleye
Compatible with variable lures
Affordable yet high-end manufactured
Cons
Rod may break
Weak hook keeper
To conclude, whether you are a beginner or a pro angler, you can never go wrong with Cadence CR5 Panfish Rod. Besides the amazing quality and outrageous performance fishing poles, Cadence is kind to share a few percent of each of your purchases for charity to children. So be a part of this generous act.
Temple fork outfitters (TFO) offer a versatile series of rods, not only best for pan fishing but also perfect for comparatively larger species.
The five-star components in-built, along with the quality construction of this rod and the superfine finish, make it a great deal for anglers who like shorter catches near the bank in deep water. You can use it for trout and big bass as well.
Furthermore, this stainless steel rod gives strong support to the anglers while casting at shorter distances. TFO is a 5 feet 5-inch rod that is small in size but is best for small species.
It pulls the catch instantly, even the bigger ones, thus having a considerable flex.
The stainless steel guides provide additional support to this rod while minimizing the risk of unbalance fishing. High-quality graphite blank has a little opening on one side, makings it super comfy for the anglers to adjust their hands for better grip.
TFO panfish rod is from the pro series with variable rods raging in different sizes, and its power is differentiable based on the special color ID present with the burl cap.
You can experiment with this rod to see its casting extent for different species. It is an extremely sensitive rod, and the in-built is equally balanced, giving the privilege to be more exclusive. You can play with different reels to go beyond their optimum limit. Also, you can experiment with the lure size to get more strikes. We have seen that using lighter lures, especially artificial jigs, will get more fish than heavier ones.
Takedown: Donkey tail jigs are best for panfish rods so far. You can snap it a little to split it into two parts but make sure to split it from one end only. Then tuck the jig from the snapped part into the hook all over. This way, you can use this one jig for several catches. The maximum number of catches recorded using this technique was 60catches.
Pros
Color code power rod
Anodized trim ring
Perfect for small-mouth bass
Good quality for the price
Provides a stout backbone for catching
Cons
Not good for long cast
Stainless steel prone to corrosion
In the end, it is better to point this out, if you are someone who is into minute details, then TFO panfish rod is the best example of details with action. The engraving designs, color selection, and premium quality of this rod are all that you are seeking to down your next crappie. 
Our last pick for the best panfish rods is AUTES spinning rod. We have chosen this pole for various valid reasons, and you will surely fall for it too. It offers diverse functionality while maintaining the quality of performance within an affordable range.
Whether you are a new angler or have a shortage of money, this rod is for you because you can use it for all types of water using different fishing techniques.
Let's explore more features of this rod; This 6 feet 9 inches rod is light in weight and very sensitive. So, it detects the presence of the target and alerts the angler to retrieve it.
But this sensitivity is due to its high-grade carbon in-built that keeps it lightweight while giving a firm backbone to the cast. It is a durable and lightweight fishing rod that is slightly different from conventional poles in various ways. This point also makes it unique in its way.
Firstly, the tip of this rod is highly sensitive like usual light poles, but its in-built design differs in that it has a high-quality ring at the tip, which prevents the line winding and is responsible for kink-free smooth casts, even with heavy line weights.
Another different yet amazing feature of this pole is its guide placements and design. Usually, the guides get wider toward the bottom of the rod, but this fishing pole has guides of equal size placed obliquely.
Moreover, AUTES Panfishing rod has EVA handle that ensures a smooth yet powerful grip while fishing. You can use a reel size of 2000-4000 for this rod. But reel size 3000 of Piscifun is the perfect choice for this rod. Along with jigs or live baits, you can use it for surf fishing or inshore fishing as well. This rod is suitable to catch all the fish upto20 lbs.
Pros
Medium-light action
Long casting with high-flex
Affordable price
Robust and sleek in-built
Suitable for fresh water and seawater fishing
Cons
Not good for large hammerheads or tunas
Take a while to get used to it
To conclude, we can say that AUTES Spinning rod is the best choice to start with because you can practice a lot of fishing styles with this one single rod. Also, another plus is that it is available in high-quality materials within a good budget. So you can always be experimental with this fishing pole.
People Also Ask (FAQs)
1. What is the best panfish rod?
ST Croix panfish rod and Cadence-CR5 spinning pan fishing rod are some of the best rods that you can use for catching all types of sunfish, including bluegills, catfish, crappie, trout, perch, walleye, etc.
2. What kind of rod do you use for bluegill?
The ideal bluegill fishing rod is one having fast action with ultra-light power. Monofilament lines of 12 lb. are ideal for bluegills. Braided lines do not get along with the freshwater environment, so you should avoid it.
Furthermore, you can use lures weight ranging from 1/64- to 1/8- ounce for this species. Usually, spinning rods are the best fishing rods for bluegill. Lamiglas – X-11 Panfish Fishing Rod is our favorite one for bluefish.
3. What size reel is best for panfish?
Most panfish rods are ultra-light, so the best reel size for these rods is 2000, while some work best with 3000. We suggest you go for one size bigger than the recommended one for that particular rod.
Final Thoughts On Best Panfish Rods
Catching the bluegill for your next meal might sound thrilling, but choosing the right rod is such a hustle if you are a beginner. However, the idea of selecting the best panfish rods might give you butterflies in the stomach. But if you are doing it for the first time, it can be an overwhelming experience.
To keep you safe from this rush, we will mention our 3 best panfish rods. So, you can choose your favorite one.
St. Croix Rod: If you want to start with a high-end fishing pole, then this rod will never disappoint you. The quality, durability, and functioning justify the price.
Lamiglas – X-11 Panfish Fishing Rod: It is the ideal example of an ultra-light panfish rod, from outlook to working-the best one for sunfishes, crappie, and trout.
Cadence CR5 Panfishing Rod: It will let you explore deepwater fishing using different techniques with variable lines and lure weight in the best way possible.
We hope this guide might have added a little value to choosing the right pan fishing pole for you. Once you have found the correct rod for pan fishing, there is no way back to hold your bass cravings.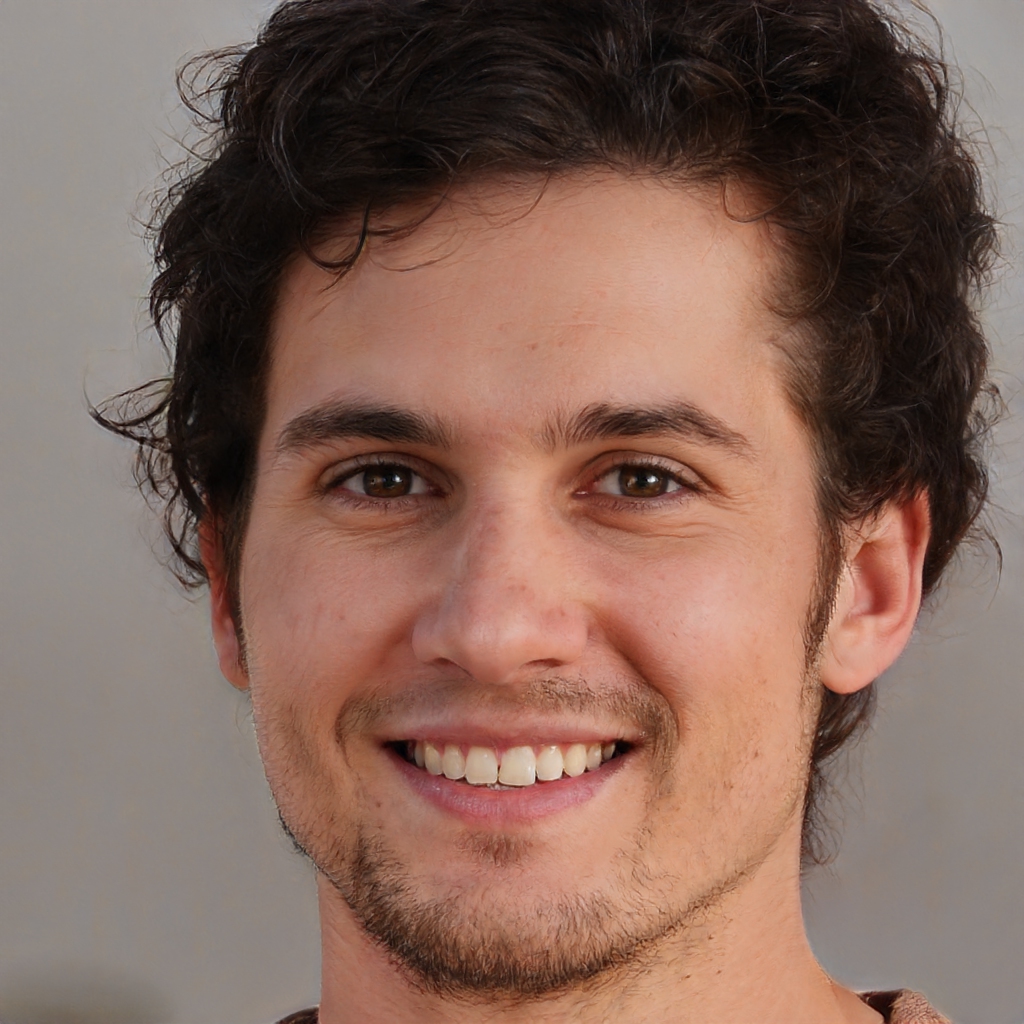 I'm James Smith with more than 7 years of experience in fishing. My passion has always been fishing so I did my bachelor's in Zoology from University of North Carolina – Charlotte. I write about fishing on my blog and I am always looking to provide fishing solutions for my readers.