Would you prefer fishing reels that offer a wide range of applications? Opting for fishing reels that can help you perform multiple tasks with ease is a great idea. Like baitcasting reel offers different applications, including casting lures, surf casting, and big game fishing. Also, it has one widespread use for freshwater fishing for bass in North America.
If you are an advanced fisherman, a baitcasting reel is an excellent option for you as this reel sits on top of the rod to make a spool parallel to the rod. In addition, the best saltwater baitcasting reels come with a special covering that keeps the reel and rod protected from corrosion.
We have collected 7 tested saltwater baitcasting reels without compromising quality to ensure a great fishing experience.
Related: Best Saltwater Spinning Reels
7 Best Saltwater Baitcasting Fishing Reels Compared
IMAGE
PRODUCTS
FEATURES
PRICE

Superior Corrosion Protection
6+1 Ball Bearings
Attractive Anodized Black Side Plates

13 Kgs Max Drag
Corrosion Resistant Drag
Aluminum body & Graphite Side Covers

Bullet Proof
Most Powerful
15-30Lb Drag Range

8+1 Stainless Steel Ball Bearings
Centrifugal Brakes
Tough Graphite Frame

9 + 1 Ball Bearings
6.6:1 Gear Ratio
Comfortable Design

Powerful
Anti-Line Skip Aluminum Spool
20 Pounds Of Stopping Power 

Magnetic Brake
7.1:1 Gear Ratio
10+1 Bearing System
7 Best Saltwater Baitcasting Reels Reviewed
One of the excellent Inshore baitcasting reels is ROPHAL Round Baitcasting Reel with an entire metal body, carbon fiber drag star, and conventional style.
The main features of this great reel are aluminum side plates and spool, the level wind based on alloy, and precision-machined brass gear with stainless steel deep race that ensures protection from corrosion.
Precision machining in reel plays an important role to make your reel stable and increases its consistency and accuracy.
Moving forward, this reel's carbon drag system ensures high quality and functionality. Drag is basically a pair of friction plates that is present inside the fishing reels. If you catch fish that pulls on the line hard enough and friction gets overcome then the reel alternates backward and prevents the line from breaking.
The stylish design offers excellent performance at a reasonable price. If you intend to catch giant fish like carp, catfish, walleye, or trolling offshore fishing, this reel is just for you.
In addition, you can enjoy a large line capacity that helps you handle the length of braided or monofilament lines to target big species in salt and fresh water. 
You may also read our complete review on best inshore spinning reels.
Pros
Affordable price
Excellent for catfish and carp
Solid built
High performance
Machined brass gear
Cons
May have heavy drag
Little noisy
Shortly, ROPHAL Round Baitcasting Reel offers outstanding performance, strong line management, and minimizes friction, especially for big fish. It ensures accuracy of dimensions and control over whole process. 
2. JOHNCOO Titan – Best Saltwater Baitcaster
JOHNCOO Titan baitcasting reel is lightweight with an aluminum alloy durable body that ensures the reel has automative body structure, high process ability, anti-corrosion quality, and eco-friendly nature.
It is a low-profile reel that incorporates CNC machined aluminum spool with a graphite side. CNC machined aluminum is durable machined material and strengthens good manufacturing.
In addition to that, an adjustable clicker system in this reel makes less noise, and also precision machine brass gear makes it protected even in saltwater.
Precise gear geometry increases interlocking effectiveness and runs quietly without making any noise. Interestingly, these types of gears can hold higher loads.
It should be noted that, gear ratios determine the speed at which a reel picks up line. Fishing reels with a gear ratio of 6.3:1 means the spool rotates 6.3 times for every 360-degree turn of the reel handle. Baitcast reels offer a wider range of gear ratios than spinning models for spinning rods.
Not only this, the aluminum body, along with graphite side covers, increase casting durability and make it more challenging by enhancing its performance. This saltwater baitcaster reel has high-end corrosion-resistant components that make it durable in saltwater too.
It has high line capacity which can grip a ton of line and a high amount of mono. The large spool and significant drag make easy handling and you can move within the sealed case. Also, it allows you to either block or opens as per the position of the spool.
So, how about trying this sturdy reel with steady speed retrievals and precisely machined brass gear that will ensure greater strength, high water-resistant quality with smooth operation. You can make your fishing journey successful by catching heavy trout fish, bass, and other kinds of fish.
Pros
Smooth and lightweight
Perfect to handle big fish
High line holding capacity
Has bait clicker
High corrosion resistance
In short, JOHNCOO Titan Baitcasting Reel encompasses highly durable material that lets you manage line guide that does not move during cats and remains constant. In addition, the palm side can best fit in your hand.
If you intend to own a reel with high-end features, Kastking Rover Round will be a great choice. Its construction material is highly resilient with thicker hard alumni side plates, CNC, machined spool, and precision cut brass gears.
Thicker hard plates can help maintain strict orientation and precision cut brass gear can minimize friction and you can control the lure easily while reeling.
In addition, low inertia and reduced friction are required for a smooth operation. This keeps you in control of your lure when reeling. When a fish is hooked, the precision gearing allows you to efficiently transmit input power from the handle to the rotor, enabling powerful and controlled fish-playing.
This stainless steel and anti-corrosion reel with flawless alloy wind level is powerful. Interestingly, the carbon fiber system is uniquely designed with "Cymbal Washer" system that dispels heat quickly. Also, it provides high strength to weight ratio and if you are fishing at a low temperature, it can be an ideal pick for you.
Whether you want a reel for trolling, bottom fish, or for other techniques, this versatile and conventional saltwater baitcasting reel is the best choice. In addition, its extremely nice features are oversized nonslip EVA grip, easy access thumb bar, and clicker alarm make this baitcasting saltwater fishing reel standalone in competition.
KastKing Rover Round Saltwater Baitcasting Reel makes no compromise on quality and offers high built-in functionality that offers high performance and powerful design. So, if you are in search of a dependable reel, add this rover round baitcasting reel to your fishing journey. It is one of the best reels offering great number of qualities at an affordable rate.
Pros
Reinforces metal body
Conventional style reel
Thicker out sheet
Stainless steel worm shaft
Oversized smooth handle
Cons
Not easy casting setup
Less adjustability in drag
In short, the distinctiveness of the Kastking Rover Round Baitcasting Reel is; it has a centrifugal brake that is excellent for casting, bottom fishing, trolling, and you can use other techniques in both fresh water and saltwater fishing.
Another worthy saltwater baitcasting fishing reel with excellent features is KastKing Kapstan Elite Baitcasting Reel. Would you like to get this reel with a remarkable capacity for competition? This low-profile saltwater baitcaster reel offers more extensive accommodation for completion.
Not only this, it is small in size rather than bulky so it is easy to carry them in travel.
This reel provides average line capacity for long casts, bigger fish, and bait. If the line capacity is too much thick it will create difficulty to cast as well as the thinner line. So, make sure to buy a baitcasting reel with required line capacity.
It incorporates a wide-body yet comfortable low-profile design that enables you to catch salmon, muskie, steelhead, bass, or catfish. Moving to its powerful aspects like triple disc carbon drag system help you handle fish in the largest size. Not only this, but you can use it as inshore saltwater for striped bass.
Do you want to have this reel with a firm grip? What more? This reel with a large aluminum handle provides a comfortable and firm grip to control large fish.
Other high-end components include manganese brass and pinion gears that ensure high durability, low noise, and smoothness in handling. The presence of manganese improves the mechanical properties of steel and increases the hardenability of steel.
Moreover, the doubled-shielded and stainless steel ball bearings are anti-reverse. You can enjoy the accurate control for spool tension along with a proven centrifugal braking system that ensures consistency for heavy baits.
KastKing Kapstan 300 saltwater casting reel comes with a braided aluminum spool that reduces mono backing. Also, the line indicator will remind you to set a test line on your reel.
Pros
Easy to clean and cast
Double shielded ball bearings
6 adjustable braking shoes to prevent backlashes
Full metal gears and parts
Ultra-smooth & Reliable
Cons
Less adjustable spool tension
Holds a lot of lines
To conclude, Kastking Kapstan Elite Size 300 baitcasting reel allows you to drop line in more packed area with so many fish at one place. Its comfortable and low-profile design makes it the perfect choice for bass fishing, salmon, and muskie.
5. Tempo Vertix LP – Best Baitcasting Reel For Saltwater
Tempo Vertix LP is a sturdy yet lightweight reel with a stylish and sleek design. So, if you are a new angler, you can master it efficiently without requiring non-technical knowledge. This saltwater baitcast reel lets you enjoy reasonable control with easy setup.
Tempo Vertix LP offers high line capacity. Although high line capacity is useful when you want to catch fish in the deep water yet if you get too much line, it can make an awkward sound.
Do you want a reel with high-performance quality? This saltwater baitcaster can be your preference with an externally adjustable magnetic braking system that allows easy adjustment and ensures maximum casting distance by preventing backslashes.
Do not worry about the line slips anymore because this baitcasting reel has a machined aluminum spool that reduces line slips. Also, it features 9 high-quality stainless steel ball bearings that offer large operating range temperature. More ball bearings can provide protection against leakage of lubricants and enhance motor performance.
Now come to the stainless steel material in constructing bearing components, it is more resistant to corrosion because it has high amount of chromium.
In addition to the above benefits, the design and construction of this reel is compact and easy to handle in the palm to offer you comfort in both right-hand and left retrieve.
Notably, the drag system of this reel is robust and has carbon fiber quality, making it highly stiff and has more tensile strength and lightweight. So, this baitcasting reel for saltwater offers durable and hard rod and is easy to carry out.
Interestingly, Tempo reel offers a 1-year liability period and 30-day risk-free trial for your core satisfaction.
Pros
Smooth casting
Easy to operate
1-year liability period
30-day trial offer
High quality bearings
Cons
Cast control knob may not be precise
Brakes are tighten down
In conclusion, Tempo Vertix LP was designed under a team of experts with over 50 years of experience designing reels and rods. You can palm this reel to increase comfort during fishing. It encompasses innovative technology that offers protection and increases its motor performance.
Piscifun Chaos XS Round Reel is a stylish and beautiful reel with a power handle that offers straight retrieve and more leverage. It is especially helpful when you catch a larger fish.
It has an easy setup for spool typing the brand to it. It has smooth casting that enables you to retrieve lines quickly. If you are looking for a reel for heavy fish, it can help you catch the heavy weigh fish even from the water depth.
It is hard to beat this reel with anti-corrosion bearings with a smooth, consistent drag that keeps its performance at its peak.
In addition, it has extended forged handle works well for handling different sizes of species and applying several techniques.
Moreover, the anti-reverse switch presents at the bottom of the reel and can help you while fighting fish. It can enable you to reel in reverse and prevent you to rely on the drag system for line tension. Superior casting performance and durability ensure a longer casting distance and minimize the chances of backlash.
The carbon fiber drag system and brass gear ensure a successful heavy fish game. Moving forward with benefits, this lower reel can help maintain a low profile on the rod so that it fits easily in palm.
Pros
Smooth drag
Anti-corrosion bearings
Low profile reel
Strong construction
Easy operation
Cons
Size is a bit small
Brake may be weak
To summarize, this reel incorporates innovative casting technology that increases its performance and durability by providing required line capacity. It does not only work excellently for casting but also gives an ideal performance in live bait situations and trolling.
RUNCL Baitcasting Reel Merced, is another best baitcaster for saltwater with an enhanced sealed drag system. It incorporates 4 premium carbon fiber washers that rub together to run the spool slow. So, this reel can apply enough drag pressure and manage the movement of the fish by slowing down without breaking the line.
If you aim at getting a more significant catch of heavy fish, this reel is the perfect choice for you, equipped with a two-tone aluminum alloy vented spool.
This lightweight reel with anti-slip on the spool enables you to extend the fishing line all over spool. So, it can work well for both, whether heavy lures or lighter lures.
In addition to the above benefits, the reinforced lengthen ergonomic handle works at small effort with unparalleled efficiency, especially when fighting with heavy fish. If you are a tournament angler, this reel is for you on a reasonable budget. Its TPR knob allows superior grip and makes you feel comfortable even on a long fishing journey.
Interestingly, this reel incorporates a precision magnetic brake system with 10 magnetic bearings that allow a smoother operation with reasonable cast control. The magnetic system is micro-adjustable fine-tune cast control to run multiple lures ensuing several fishing conditions. Ball bearings are ceramic with a stainless steel cage and outer.
Moreover, this reel is unique compared to other baitcasting saltwater fishing reels. In terms of the bearing system, you can enjoy 10 stainless steel ball bearings and 1 way clutch instant anti-reverse bearing. So, more bearings in the reel can allow the reel to perform well. So, I recommend this reel because of the most ball bearings that can add more durability and control.
With this reel, your fishing journey goes excellent with the smooth functioning of the reel and exceptional corrosion protection even in saltwater.
Pros
Sealed drag system
Ergonomic handle
Strong grip of handles
Smooth casting system
Strong knob grip
Cons
Less durable plastic body
Less metal used in construction
In conclusion, RUNCL Baitcasting Reel Merced, Baitcaster reel is preferable for dropping your line where there is a lot of fish. You can use it as an offshore fishing reel because it has enough power to deal with.
How To Choose The Best Saltwater Baitcasting Reel
Before buying the saltwater baitcasting reel, it is crucial to consider important factors. Often, more giant reels are suitable for baitcasting with a thicker line and an advanced drag system. So, considering the below-mentioned factors, it will be easy for you to find the best saltwater baitcasting reels.
You need to be aware of the overall components of the baitcasting reel you intend to purchase, like how does it work, its features, and its advantages. Mainly, you need to check if it meets your requirements.
In addition, for saltwater fishing, you must prefer to check the design and features of this baitcasting reel; especially it should have high corrosion-resistant quality. This reel should be robust, sturdy, and highly durable to work efficiently in harsh saltwater conditions.
1) Drag System
Drag is the reel's ability to allow line out of reel with bearable stress on the line. If you are an angler, who loves to do battling a fish in ocean, you need to focus on drag system. When purchasing a baitcasting reel, make sure to prefer drag system that is adjustable promptly.
Most drag systems are easy and quick to handle just by simply turning a knob. In this way, you can make a quick decision while tackling different situations during fishing.
A smooth drag system allows you to pull a line from reel under tension. It also lightens the extreme pressure on the line and angler. In addition, a robust drag system consumes itself out, and when fish pulls line against drag but loses its energy to get out of the trap. 
2) Line Capacity
When it comes to line capacity, it is essential to consider a saltwater baitcasting fish. Good line capacity can allow you to bring fish successfully into the trap. For this purpose, longer reels are a better option for saltwater fishing. So, consider buying a reel with extra line capacity. In this way, you will not face the issue of a line break.
Moreover, low-profile reels are great because they allow more control over the bait line when fishing smaller fish. These reels can work well for offshore fishing and also more prominent species. In addition, if you prefer a round profile reel, it will be an ideal pick because round reels also offer greater line capacity.
3) Weight
Another vital factor to consider is weight. Baitcaster reels are more potent and sturdy, and the weight ranges from 8 to 12 oz, and if any reel is enormous, the weight can range up to 20 oz. It will be ideal if you choose a baitcasting saltwater reel in between. In this way, you can have more robust control over the cast, allowing you to run it smoothly.
Weight in the fishing reels matters because fly rods help cast the weighted line. Most baitcasting reels cast a weightless line, also a weighted line, sinker, and so on. 
4) Bearings Count
It is another crucial factor. Some reels come with 6 bearings, while others come with 9 bearings. Bearings on the reel are helpful to minimize stress on the reel while fishing.
Ball bearings minimize friction, create ease of motion, and enhance speed while fishing. Consider preferring a fishing reel with more bearings to make your fishing experience easy and more effective. If you pick this reel with fewer ball bearings, you will face difficulty casting and retrieving your line.
Moreover, you can find the bearings in all baitcasting reels, but some reels have more ball bearings while others have fewer ball bearings. They can be on the spool, onion gear, and under drag washers. They are helpful in the smooth rotation of knobs, gears, spools, and level wind devices.
5) Round vs. Low-Profile Baitcaster
Both types of reels are different based on some differences. Round baitcasting reels offer easy handling for larger fish. This reel typically comes with heavier drags that have more pressure and are sturdy enough.
In this way, you can beat the bigger fish because this reel is more powerful. In terms of saltwater fishing, most anglers prefer round reels because they offer a more extensive line capacity.
In contrast, low-profile baitcasters are the advanced version of round fishing reels. So, they are more sturdy and robust to handle every size of heavy fish. But most anglers prefer this reel for catching smaller fish like flounder, sea trout, jacks, etc. However, round baitcasting reels offer easy adjustment in the palm and are more comfortable.
How To Cast a Saltwater Baitcaster?
Once you have set up your large reel and heavy rod with either monofilament line or braided one, the level wind baitcaster is ready to catch the fish. Follow these steps to cast a perfect lure for your big catch.
Place your thumb in the middle of the spool very lightly to provide little tension.
Now, turn over the lever to the other side.
You can use different angles according to your ease and throw the bait deep down in the water.
Also, adjust the tension knob accordingly for the smooth cast.
A Side-angling throw is most suitable for most of the angles. All you need is continuous practice.
Why Choose A Baitcaster For Saltwater Fishing?
Are you worried while choosing baitcaster for saltwater? You will be excited to know that it's perfect.
Many anglers use a spinning reel for saltwater fishing, but with the fear of damage, as these reels are not anti-corrosive and high in gear ratio as baitcasters.
What makes baitcaster good for saltwater?
Saltwater baitcasters are big with anti-resistant properties, and they have a heavy drag system to cast big fish. The baitcasting reels can handle a 30lb—monofilament line.
Cons of Using other Fishing Reels:
The other fishing reels don't possess a high gear ratio for handling large fish. You may encounter damage because saltwater is highly corrosive.
FAQs : Saltwater Baitcasting Reels
1. Is baitcaster suitable for saltwater?
Saltwater is harsh and is harmful to reels and makes it rusted. Baitcaster reels are exceptionally built and refreshed with corrosion-resistant materials that can sustain the reels in saltwater conditions. In the sway, the baitcasting reels are safe from deterioration and damage in saltwater. Make sure to check the reel is suitable for saltwater before you purchase.
2. What is the best saltwater baitcasting reel?
The Piscifun Chaos XS Round Reel is best for baitcasting because it is a versatile reel and excellent for casting. Still, it offers a good experience for trolling and live bait as well. This round baitcasting reel ensures a firm grip and has a smooth and adjustable system.
Final Thoughts On Saltwater Baitcasting Fsihing Reels
If you have decided to purchase a baitcasting fishing reel, consider the above for buying guide and reviews. The reels tested above are the most convenient to use for trolling, bottom fishing, and you can apply several techniques with them. Buying these reels will not disappoint you and will be your great companion in your long fishing journey. Keep in mind to follow the buying guide to opt for any saltwater water baitcasting reel.
Here are our top 3 recommended picks:
ROPHAL Round Baitcasting Reel, it is the best-recommended product with high-grade aluminum and stainless steel components, ensuring maximum protection.
JOHN COO Titan Baitcasting Reel, In terms of durable construction material and smooth, flexible options, JOHNCOO Titan is ready to go.
KastKing Rover Round Baitcasting Reel, It is hard to beat this reel because of the metal body, thicker outer shell, and smooth grip.
Good Luck For Your Next Fishing Trip!
Related Baitcasting Reel Guides:
Top 5 Baitcasting Reels For Bass Review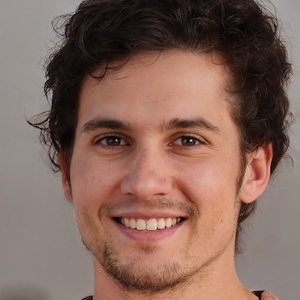 I'm James Smith with many years of experience in fishing. My passion has always been fishing, so I did my bachelor's in Zoology from University of North Carolina – Charlotte. I am always looking to provide fishing tips, tricks and advice for my readers.