Whether you would like to fish for, as a hobby or professional angler, you need a rod to start your fishing experience. When it comes to a fishing rod, a spinning rod is the first fishing rod for any angler. Finding good spinning rods that offer great value on an affordable budget may be a daunting task.
We have gathered the 7 best spinning rods under $100 after reviewing many products with reasonable prices that you can afford. Read on this article to upgrade your rod without compromising quality.
7 Best Spinning Rods Under 100 Comparison
IMAGE
PRODUCTS
FEATURES
PRICE

fiberglass construction
Strong & Lightweight
2 Piece Rod Construction

Durable Glass Fiber
Reinforced Double Footed Guides
Five Plus Tip Reinforced

TC2 Graphite Material
stainless Steel Guides
Non-slip Cork Handle

35% More Graphite
Clear Tip Design
Cork handles 

Graphite blank
100-Percent Fuji Guides
Natural Cork Handle

Portable Design
Solid Carbon Fiber Construction
Powerful & Flexible

TAC grips
Ergonomic Minimal Reel Seat 
5 Years Warranty
7 Best Budget Spinning Rods Reviewed
1. Ugly Stik GX2 – Best Spinning Rod Under $100
Do you want a spinning rod with durable construction material? Ugly Stik GX2 Spinning Rod has a strong graphite material and fiberglass construction. It also incorporates Ugly Tuff one-piece stainless steel guides, which means you can use them for a more extended period.
When it comes to strength and sensitivity, this rod completes requirements with no compromise on quality. Also, a straightforward tip design facilitates extra strength and power to keep your rod in its place.
You can enjoy fishing with this rod because of its lightweight and EVA grips. In this case, it will not feel soft, and sensitivity will maximize so your rod lure will go at the bottom of the water in deep sea flexibly to catch the fish firmly. EVA is a good choice for custom fishing rods, but they are also long-lasting and under budget.
Additionally, this typical range of spinning rods is 6" with medium power and is based on 2 piece rod construction. The handle is smooth enough to hold and manage the rod in its place. Whatever your skill level is, as an angler, you can enjoy its performance, and its modern, stylish look is excellent.
As mentioned above, the material with a combination of graphite and fiberglass makes it a powerful yet sensitive rod that offers a good balance in your hands.
Moreover, this rod can work well in the water in response to the slightest nibbles and strikes while being lightweight. Also, it offers a firm grip for holding hard-fighting fish without slipping from hands. Interestingly, this rod is versatile, and you can use it for all types of lines like braid and other lines.
Pros
Stainless steel material
Graphite and fiberglass material
Seven-year warranty
Effective reel seat
Clear TIP design
Cons
May not be more flexible
Guides may destroy the line
Ugly Stik GX2 spinning fishing rod offers more strength and sensitivity required for fishing and will help you take action immediately as it touches the bait. This rod is the perfect choice for catching heavy species, and you can also set the reel seat that is sturdy enough and allow you to handle heavy species with ease. 
Okuma Tundra Surf Glass budget fishing Rod is another perfect choice for anglers with durable fiberglass rod blank construction. Although fiberglass material is durable and offers more sensitivity, it increases a significant amount of weight.
The 3 piece construction rod is convenient to carry from one place to another. You'll find it held up, slinging up to tacking reasonable casting distance. I recommend this rod because it has a white color to detect bites from even a long distance in less light conditions.
Not limited to this, this budget rod also serves as an excellent backup bait soaker rod for maximum fishing. This rod also comes with double-footed formats that ensure more strength and is likely to be less sensitive. The purpose of a double-footed structure is to handle big fish games.
Another technology that makes this rod unique is ceramic guides inserts that make it long-lasting. It can minimize friction and heat from the fishing line and run smoothly. And you may be more concerned about the line weight of about 10 to 30 in this rod and consists of 2 to 8 lure weight that ensures medium heavy action. 
Like other professional rods, this rod also encompasses EVA foam fore and rear grips that allow a firm grip. Spilt butt grip configuration maintains the lure in its place accessible. It enables you to keep it in your hand comfortably. The stainless steel material offers corrosion-resistant power, and also you can enjoy 1year warranty with this rod.
Pros
3 piece construction
Fiberglass material
Sleek and beautiful
Good casting distance
Excellent spinning rod
Cons
The lower grip may be loose
Not lightweight
In conclusion, Okuma Tundra Surf Glass is one of the best budget rods which is most sensitive and suitable for small fish lake fishing. It can light cation, making this rod flexible and quickly dealing with smaller fish. Moreover, this precise rod offers the ultimate fishing experience. Plus, extra-long EVA grips provide comfort and deliver power to the big fish game.
Tica SMHA Libra Series is another highly recommended cheap fishing rod with good construction of high modulus and sturdy TC2 graphite material for blank. It is light and sensitive and offers fast and perfect action.
In addition, stainless steel guides can boost your rod's weight but increase quality. As a result, it will increase side speed and allow you to do more accurate shooting. This specially designed spinning rod has a cone design front foregrip that offers more comfort and increased sensitivity.
This TICA's Libra SMHA rods have decorative DNA double-helix thread designs and look amazing in their attire.
The robust TC2 graphite material in this rod is not breakable, and it is tough as nails. Still, you need to be careful while organizing your fishing rods. Blank construction is quite durable in this rod. However, you can pick the suitable rod blank depending on length, the weight of the species you intend to catch, and several sections and actions you will make with this rod.
This rod also features one foldable hook, stainless hook keeper, and non-slip cork tape, along with an ergonomic handle. Nevertheless, it helps catch catfish, bass, and other fishing saltwater species.
It maintains a good balance and power in a reel and you can use it for every purpose from hair jigs to jerkbaits. The Plain metal guides enable it to handle the braid for a long term. This well-designed rod has good command over tight lines.
If you want to enjoy great value in this price range then it is a perfect choice. The backbone strength makes this rod highly powerful but it is less sensitive compared to other rods. Nevertheless, this rod can work well to handle light inshore fishing.
Pros
Ceramic guides are nice
Good backbone strength
Extra heavy duty
Good length
Stainless steel guides
Cons
The top eye may be loose
Does not have 3 piece
In short, TICA's Libra SMHA is one of the good cheap fishing rods which enables you to do accurate casting at a long distance, and you can comfortably continue with its ergonomic handle. You can also fit the butt with ease, and it is also highly responsive to bites. However, it does not act light action pole. The correct length helps you cast at a longer distance too. 
Would you like to opt for a rod that offers exceptional strength and feel? If yes, so this Ugly Stik Elite spinning rod is for you. It consists of about 35% graphite material that means it is pretty stiff with sold hook sets for fish-like bass. In addition, graphite strengthens the power of your rod and lets you control fish in a fight.
Not only this, but this rod also features virtually everlasting blank construction that ensures the rod is flexible and the foundation is strong enough to work for a long time. The foundation material uses graphite and fiberglass that boost the rod's strength to work in different fishing conditions.
Do you want an excellent TIP design that adds strength and responsiveness in the meantime? So, this rod presents a straightforward TIP design with high responsiveness and allows you to take immediate action while using the rod. You can use nibbles and strikes for all types of lines, including braid.
You can also enjoy lengthy fish outings because the cork handle is comfortable and offer you a pleasant feeling even when you use it consistently for a more extended period. Also, it is easy to manage hook settings with this rod.  So, you can manage the settings yourself as deep as you want the lure to go into the water.
The Fuji reel seat in this rod will not let you feel shaky or unprepared while fishing. It incorporates handles made from a collaboration of cork and EVA foam that ensures long-time usage and sturdiness.
This rod utilizes blank style reel seats with cushioned stainless steel hoods that allow the reel to stay at one place firmly. Similar to some other advanced products, you can enjoy a 7-year warranty with this rod as well.
Pros
Lightweight
High-quality eyelets
Wonderful cork handle
More graphite material
Stiffer spine
Cons
Abrasive surface
Less durable eye tip
In short, the Ugly Stick Elite spinning rod comprises graphite material that minimizes weight noticeably, and the durability of the guide is heavy. You can also select the size as per your choice with different size offerings. Also, you can use this product for a more extended period. The cork handle will keep it comfortable to handle during your whole fishing journey.
Moreover, this fast action rod can result in a reasonable casting distance and increased accuracy and maintain your rod at one place firmly. Falcon rods are entirely designed for saltwater conditions and can stand in rough water for a longer time.
Moving forward to other features of this rod; it contains 100-percent Fuji guides with stainless steel that can improve more corrosion resistance power. Also, Fuji exposed blank reel can facilitate this rod with an optimum balance of durability, energy, and sensitivity. Also, you can enjoy an unlimited warranty with this rod. 
The most important feature of this rod is its cork handle that is easy to grip with comfort. It fits best in your hands, even if you are on a long fishing journey. As an angler, you will find it easy because it takes your hands' shape and makes you feel comfortable. This cork handle will enable you to use it as an alternative to the original rubber handle; feel it light and comfortable.
This rod is also available for casting in saltwater and If you are an experienced angler, you can buy it in fast action and if you are a fresh angler you may opt for it in medium action form. In short, you have option for flex to be medium or fast. However, the Falcon Coastal Spinning Rod is perfect for catching flounder, drum, reds, and trout.
It is flexible means more suitable for an experienced angler, and has eight feet in length means it can cast farther especially specks that is sometimes known as trout.
Some anglers also prefer Falcon rod when twitching baits. It enables you to see the movement of bait and can also see the end of the rod moving as the bait travels in the sea and when a fish strikes.
Pros
Fast action rod
Hook holder
Limber to keep pressure
Excellent flex
Lightweight
Cons
Loose Cork handle
Flexible Jolt
To conclude, the Falcon Coastal is one of the best affordable fishing rods which will help you achieve precise actions. You can use it in saltwater with its double Flex Coat and ensure more saltwater durability. You can enjoy an uncompromised blend of sensitivity which means you can feel well about the bite or bottom of the river through this rod. Also, crisp actions in collaboration will help you catch more fish easily.
In this modern fishing world, you would need a special rod that meets your requirements to get the best lure presentation and perform well in tough fish-fighting conditions. This Fiblink 3-Piece Spinning Rod delivers exceptional toughness of solid carbon fiber construction and offers detailed tuned action for boat fishing.
It is lightweight, solid, and has enhanced solid carbon fiber construction. In addition, the fast action lets you improve performance and do fish fighting control with a durable and unbreakable break.
The super-smooth stainless steel guides enable the rod to work for a long time, and the aluminum steel seats are also strong enough and corrosion-proof. Plus, EVA is durable and makes you feel comfortable while handling this rod in your hand.
The 3 piece design is convent to carry when you are on a long fishing journey. In addition, it consists of 6+1 stainless steel guides and ceramic inserts that allow friction-free flow and boost casting performance to a great extent.
The reel seat encompasses aluminum alloy and corrosion-resistant stainless steel hoods with less line weight and lures weight. This versatile rod is flexible and powerful with a 1-year warranty.
As mentioned above, the EVA handles have a good density to enhance durability and sensitivity. Moreover, the handles and butts grips facilitate comfort and firm grip in all fishing conditions with less weight and offer comfort on a long fishing trip.
Pros
Heavy action rod
Convenient to use
Corrosion proof
Solid carbon construction
High-density EVA foam grip
Cons
Not suitable to catch big fishes
Loose bolt reel seat
In summary, Fiblink 3-piece is a sleek design fishing rod that is highly sturdy and convenient to carry due to its lightweight. The solid carbon construction can boost the sensitivity of carbon composite and enable your rod to work in saltwater for an extended period. So, this rod will be an ideal pick for fast action fishing with friction-free line flow and more casting performance. The butt grips and handles will let you hold this value spinning rod comfortably in all fishing conditions. 
7. Fenwick Eagle – Best Fishing Rod Under 100
You don't need to worry about the material construction because it is sturdy and will not break easily. Nevertheless, you must use it carefully while keeping the weight limit of this rod and the species you intend to catch both fish species.
The premium cork and TAC grips are better and more comfortable than traditional cork or EVA. Therefore, I recommend this product because it can offer you an improved feel and sensitivity with high-quality handles and comfortably handle it in different fishing conditions.
In addition to the above benefits, it incorporates stainless steel guides with aluminum oxide inserts that ensure more sturdiness and are available at a reasonable cost compared to silicon carbide. Also, it offers a smooth surface.
Fenwick Eagle Spinning Rod has an ergonomic minimal reel seat that holds the reel firmly to the rod and is present in the form of sliding bands or metal rings. On top of all, this product is tested and proven by the original graphite rod company; hence you can use it with peace of mind and enjoy a 5-year limited warranty. You can get it repaired as per company rules in case of any damage.
Pros
Ergonomic reel seat
Durable material
Fast action rod
5-year warranty
Cons
Loose cork handle
Less sensitive
To conclude, the Fenwick Eagle is the best rod under $100 which features a good combination of technology and high performance. It comprises stainless steel guides that boosts casting performance and offers less friction. Moreover, you can enjoy the lightest bites with minimal. 
Benefits of Buying the Best Spinning Rod Under $100
Having a good quality rod under $100 is not an impossible thing. You can enjoy certain perks of having a spinning rod under $100. Some of them are:
Budget-Friendly Pick: You can save a lot of money and enjoy a good quality rod within a limited budget.
Easy-Handling: Spinning rods are easy to use and practice, especially for children and entry-level players.
Comfort and Compliance: You can find your comfort side by switching the reels at both ends.
Versatility: There is a wide range of leading brands under $100. You can use it for light fishing up till heavy water fishing.
Best Brands for Spinning Rod Under 100
In the latest World, choosing anything less than 100 dollars is a tricky task. There is also novice and poor fishers, so many brands are working to introduce the best spinning rod under this price range.
Here, I will talk about some progressing brands in this field.
GLS
Yumoshi
Rosewood
Lixada
Johnchoo
These brands are trying their best to provide you with quality rods in this range, but they all have one or two drawbacks.
Johnchoo reels and rod seem to have not suitable connectors, and when it's wet, they slip.
Lixada has some handle issues, while rosewood reels are fragile and thin.
Final Thoughts on Best Budget Spinning Rods Under $100
Fishing is a hobby for many people, while others take it as a profession. But when it comes to fishing, it requires a proper environment, pieces of equipment, and a lot more to make your fishing experience efficient.
So, while buying a fishing rod, you need to look into features carefully to make sure they have good quality. The above best spinning rods under $100 provide you with great features on a reasonable budget. It would help if you considered all factors to find low-cost but high-quality products. But it is not impossible to find so with the help of this article.
Our Top 3 Recommended Picks:
Ugly Stik GX2 Spinning Fishing Rod, It is a highly recommended product because of the lightest nibbles and strikes and lightweight grips that offer firmness. With modern cosmetic upgrades, the easy-to-use design maintains good strength, durability, and complete makeover.
Okuma Tundra Surf Glass Spinning Rods, another recommended fishing rod because of its glass fiber sturdy construction, stainless steel hooded reel seat, and reinforced double footed guides.
Tica SMHA Spinning Rod, comes with cosmetic DNA interweaves thread artwork designs and offers extraordinary comfort and increased sensitivity.
Thanks For Reading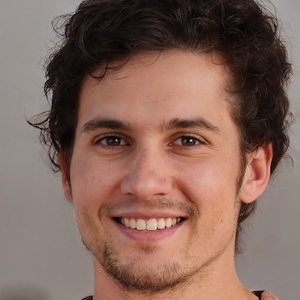 I'm James Smith with many years of experience in fishing. My passion has always been fishing, so I did my bachelor's in Zoology from University of North Carolina – Charlotte. I am always looking to provide fishing tips, tricks and advice for my readers.