Finding the best rod to catch the sustainable bass fish can be such a hustle because of the overwhelming diversity of these poles. On top of it, your budget can be an underlying issue. So, this article is for you if you are looking for a sturdy rod that does not break while doing striper fishing and has the sensitivity to make more lands.
You can choose your best striper fishing rod among these 5 picks. You can read their features and qualities to know how these are the best from every aspect. If you are in a hurry, you can directly see our top 3 picks to make a quick decision.
Also Read: Best Ultralight Pan fishing Rods
5 Best Striper Fishing Rods Compared
IMAGE
PRODUCT
DETAILS
Price

Blank Construction
Ht 100 Carbon Fiber Drag Washers
Conventional Reel Seats

High Modulus Graphite Material
Extra-tough Cork Handle
Comfortable Handle

One-piece Stainless Steel Guides
Clear Tip Design
Durable Aluminum Spool

Sensitive & Durable
Ergonomically Shape Design
One Year Warranty

Premium SCIII Carbon Construction
Premium Grade & Comfortable Handle
Strong Aluminum-Oxide Rings 
Best Striper Rods Reviewed
If you are ready to invest a little more in getting the absolute heavy-duty striper rod, then this Ugly Stik Tiger rod is surely a win-win pole for sharks, whoppers, and larger tunas.
Also, if you prefer doing offshore fishing or kayaking, this striped bass fishing pole is the best one to get for your next trip. This spinning rod is a good choice to start with, especially for bridge fishing.
The 7 feet heavy action comprises stainless steel and graphite blanks. It is a 1-piece long rod which makes it more sturdy and firm to manage the weight of heavy fish.
In addition, it has a decent flex which makes the back fighting easy and allows the angler to cast it at a longer distance for a larger period.
Most striper rods have a thick tip to carry the heavy lures to catch, but this rod has a considerably thin yet very sensitive tip. Despite being thinner, the tip is unbreakable and allows you to catch fish up to 40lbs.
The giant fish caught from this rod is kingfish, which is exceptional for this pole. It is possible because of the heavy-duty grip that provides the firm backbone to fishers while angling, thus making the cost-effective and smooth.
Furthermore, the Ugly Stik striper rod is adjustable with a wide range of spinning reels, the usual trait of spinning rods. The Daiwa BG 5000 reel and 6500 Fin-Nor Offshore are the top favorite picks of anglers for this rod. These reels make the best setup along with the 10-20lb monofilament lines with variable lures ranging from 1-5oz.
You can use freshly peeled shrimps for large striped bass as well. Its compatibility is beyond exceptional, so you can be quite playful in this regard and always update your next favorite reel.
You can also use braided lines with this rod, but it can be troublesome for you, especially if you are new to big sharks. Well, it may break during the fight as it gets a little stretched when the fish catches the lure. So, loosen the line when you feel the fish at the tip; it will give you the privilege to catch the fish without any hustle. Also, if you don't want to use traditional lures for the cast, you can always opt for master jigs such as Texas jigs.
Pros
Lightweight and heavy-duty rod
Perfect for king mackerel
Small guides with accurate precision
Good for beginners
Reasonable cost
Cons
Not easy to carry
Stainless steel prone to corrosion
To conclude, the Ugly Stik Tiger Elite rod is one of the most popular poles from striper rods because of its durability and sensitivity. Even if you want to overlook these features, the compliance and action of this rod are what make it outstanding among all heavy-action rods.
Most professional anglers prefer casting rods over spinning rods for big game fishing. It is because of their ability to cast with more precision and provides the heavy backbone for big fights. Our second pick is Tica Striper fishing rod, which is best in this regard. Please go through the reasons why we are drooling over this pole.
We like this rod because of its competence for strippers. This 7 feet 6 inches rod is highly efficient because of its high-grade carbon in-built. It gives this 2-piece design stability along with sensitivity to alert the angler.
Also, you can never go wrong with this rod for inshore fishing as its manufacturing is done considering the tough saltwater scenarios.
Let's discuss some important features of this rod; It has a good flex for long casts to attain stability because of the firm backbone. The support given by the cork handle makes the angling easy. Side-angling is the preferable casting method for anglers, so this cork handle gives enough space to adjust the grip on the handle while maintaining the balance on this rod. It also even out the stress of pull-over casting while delivering smooth throw.
Fuji-O ring guides in this rod are the most in-demand guides because their high quality assures the kink-free line making the smooth casting.
Also, the eyelets are slightly broader, so they provide enough lines to stretch while fighting without getting entangled. At the same time, the tip style supports the luring of ¾ to 3 oz. -complementing the lure weight; you can use a 20lb casting line that makes the best setup.
In addition, You can use large swimbaits and crankbaits for this rod as it is fast action medium-heavy rod that is ideal for skates. The 4000-5000 series reel suits this rod and can bear the stress of such chunkier fishes.
You can also use a 2000 series with 0.2 oz. bait for salmon fishing. The diversity of selection for reels and lures with this rod is phenomenal. You can choose according to the strength of waves, maximum stress within fights and the flexibility rod provides; these are the key features to consider for experimenting with this rod for different species. 
Pros
Less friction due to titanium guides
The firm backbone for fights
Perfect for salmons and small sharks
Solid hook keeper
Additional palm trigger
Cons
Heavy tip
Prior experience to get along with it
In short, you can do striper fishing very easily with this single rod at a reasonable price. The functionality to catch different large stripers makes it an absolute choice for anglers that love saltwater fishing. The Tica striper series is tremendous in terms of quality and price.
Suppose you are new to fishing and feeling overwhelmed by the diverse choices of reels and rods then Ugly Stik should be your go-to rod and reel combo for striper fishing.
You can choose this rod confidently for fairly large species as it is a good choice for beginners even teenagers to start their big-catch learning journey. The reel that comes with this combo is Shakespeare's spinning reel that makes this learning journey easier.
Let's break it down further with Shakespeare's pleasing Ugly Stik striper rod features. Firstly, It is the best striper rod and reel combo for luring in saltwater for heavy catches. The solid carbon in-built and the stainless steel guides provide excellent casting at a decent range.
Also, this 1-piece rod is durable and affordable for everyone that can cast up to1000 feet. Let's talk about the size of this rod, it is 7 feet medium-heavy rod that is best for fishes up to 20lbs.
Let's explore some features of the reel; It is the best fit for this rod that allows a braided line of 20lbs, but some anglers have tested it extends up to 65lb.
In addition, the size of the reel is 50 that is suitable for catching the big-catch such as catfishes, salmon fish, and sea trout. It provides enough backbone to the rod to make it sturdy for the big fights.
Apart from this, you can use this combo for red fishing as well as for sturgeon. The spool is smooth yet sensitive to alert the angler to get ready for the fight. Although this combo is not sensitive as other high-end setups, still it does the job well.
The rod provides considerable torque, making it flexible yet firm for casting giants. You can use sand fleas, live baits, or jigs for this rod reel combinations.
Also, you can make it secure, and the reel is tightened up to ensure the safety and reliability of the rod. So make sure to loosen up the screw at the reel before use, it will let you set up the line to start your big game.
Despite this, it is not an extraordinary reel-rod combo compared to other combinations. Still, you can expect that it is a good budget option, especially for beginners. Generally, spinning rods and reels are easy to get along with, so, this heavy-duty action combo makes the best deal in terms of compliance, performance, and quality.
Pros
Best deal for beginners
Best for red fishing and inshore fishing
Budget-friendly pick
Absolute compliance for angling
Firm-wide blank
Cons
Rod is not so sensitive
Not good for extremely heavy fights
In summary, getting the best combination without any hustle is blessed. Ugly Stik has cut the rush of finding the compatible reel rod set up and makes the fishing easy. Striped bass, salmon, and catfish are easy catches for this combination, but you can have an overwhelming experience with this rod. So keep on exploring its extent to get the most of this combo.
4. BERRYPRO Light – Best Freshwater Striper Rod
Berry pro is the best stripper fishing rod whether you have started fishing or an experienced angler. You can use it for different species at different places. Its ability to handle tough situations makes it desirable. The diverse range of use makes it unique in its way, and the pocket-friendly price makes it the best deal for anglers.
Starting with a classic black look with solid steel in-built makes it legitimately the best choice for stripers.
It is a 9 feet 6 inches long rod that makes the heavy cast very easy because of the IM8 X-Carbon blank's grip. This high-grade construction makes this pole sensitive and keeps it very light in weight so that you can easily handle long-distance fishing.
The most amazing feature of this rod is its dual functionality. Either you can use it for shore fishing or a surf fishing pole. Also, you can use it as a simple spinning rod for large species.
However, it would be best to choose the compatible essentials according to the model of its use. The lure, line weight, weather, and type of fish are all points of concern to experience the best fishing with this rod.
The suitable reel size is 4000 for this rod. But you can be very experimental in this regard according to your personal choice. We have noticed that it is quite compatible with heavy reels such as Daiwa and Shimano's heavy-size reel set. But it may affect the efficacy of casting and make it heavier. So, go for medium size reel if possible.
Also, the ideal lure weight should be 1 oz. Sand fleas are our favorite lure for this pole, especially for surf fishing. You can use the lure of 1-3 oz.
Even though this rod is a medium-action rod, it can catch larger species such as surfperch stripper bass. Another reason for its versatile use is that its eyelets are smaller than the usual guide, making the line stay in place and allowing a sharp angle. Due to this reason, it allows a more precise yet sensitive cast which makes it more likable among anglers.
Pros
Sleek, stylish outlook
Perfect for stripper bass, sea trout
Best for all-level anglers
Budget-friendly pick
Dual lock for the reel seat
Cons
Guides may get rusty
Prone to breakage
In conclusion, If you are looking for a heavy-action rod within a limited budget, you cannot find any better option than Berrypro striper fishing rod. The functionality compliance is all you need, even if you are a beginner. But, is slightly heavy and needs little extra care than the usual medium-action rod. So, it is worth taking care of this rod. 
Bass fishing is not everyone's cup of tea. Knowing the conventional casting technique with the best striped bass rod would be ideal. The St. Croix Mojo Striped Bass rod is righteous and also one of the outrageous fishing rods for stripers.
This heavy-duty rod is made to tackle the big-fish games in the smoothest way possible.
Talking about the outlook of this rod, its sleek design empowered with premium SCIII carbon rod combined with the Fortified Resin System (FRS) not makes it stand out in terms of durability but also the lands more successful strikes.
Also, this rare combination is unique because it reduces the friction of the line during casting and makes the setup best for small sharks. You can trust this rod for giants as well.
In addition, this 6 feet 8 inches long rod not only makes a long-distance cast but is also more suitable for medium casting distance as it is firm and robust. So, it can easily take up the stress of big fights with heavy tides. But it is better to be a little cautious with this rod while fish fighting as it gets stiff, so it may break if the catch is chunky or the cast is way too long.
Takedown: Get better stripers such as giant catfish or sharks; it is better to use live baits. One of the favorite live baits for sharks and hammerheads is ladyfish. You can use it as live bait or cut it down and use a big chunky piece for the lure. The fresh flesh will attract the sharks more easily.
Let's explore some other features of this rod; It works best with the jig-worm technique and a heavy-action reel for optimum strikes. With this rod, you might experience a lot of drag, but Kigan guides will prevent scratching while maintaining the look. The Fuji reel seat is responsible for smooth reel setting, and the EVA handle gives the strong grip all through the process-favorite part of most anglers. The titanium guide is wide and big but has good double flex-coating from inside that lessens the friction.
Like other high-end features, it is a medium-heavy rod that works on Integrated Poly Curve mandrel technology. A special technique gives this rod more accuracy with ultimate sensitivity. Also, it is a unique technique by St. Croix Company, making it outstandingly different from others.
Pros
Double-coat finish
High-grade manufacturing
Heavy-duty angling technology
Can be used for all-day casting
Best for line sider & rockfish
Cons
Expensive
Not good for long-distance cast
To summarize, despite being an expensive rod, the performance is outstanding. The solid construction supports heavy fishing with more strikes. The latest fusion technology makes this rod best for angling accurately and lands the catch.
People Also Ask (FAQs)
1. What is the best rod and reel for striper fishing?
The best rod and reel for striper fishing is the one that you can handle properly for heavy catches. Spinning rod and reels are easier to get along with, so it is suitable for fresh anglers who want to experiment with the big fishing game. Baitcasting rods are best for professional anglers that know the techniques and best set up to land the giants such as catfish and sharks.
Ugly Stik Spinning rod is the best combination in price, handling, performance, and quality.
2. What are the types of rods used for striper fishing?
Mostly the fast action rods with medium-heavy power are used for striper fishing. These rods are most suited with 4000 reel size, but some may give the best result up to 6000 series. The preferable rods are spinning or surfcasting rods compatible with fluorocarbon or braided lines with a lure of 1-3 oz.
3. What size rod for stripers?
Stripers are chunkier, so a moderate size rod of 6 feet is suitable. Most of the long rods could not bear the heavyweight of stripers and may break. Also, this rod is ideal for anglers as it does not burden the forearm while casting and maintains a firm yet smooth grip over the handle.
Final Thoughts On Best Striper Fishing Rods
Either saltwater or river fishing, you need a firm, sturdy yet sensitive rod for landing a big catch that not only deals with the strong defense but also lets you get more strikes without getting a break. After many studies, experience, and various reviews, we have ended up with these 5 picks that justify the title of the best striper fish rod.
These 3 have been our favorite because of the outclass performance with ultimate diverse use.
Ugly Stik Tiger Elite Rod: Our first preference for the best-quality premium rod is extraordinary striped fishing results.
TICA Striper Collector WIGA Series: It is one of the most diverse series that has each rod with supreme quality and absolute versatility making the best choice for bass casting.
Ugly Stik Spinning Combo: You can never go wrong with this deal if you want to enjoy stripe fishing without getting into trouble with finding the best setup.
We are delighted to share our best choices with you. We are hoping that you will like this article too. Happy Fishing Journey!
Recommended Gears:
Top Ultralight Spinning Rods Review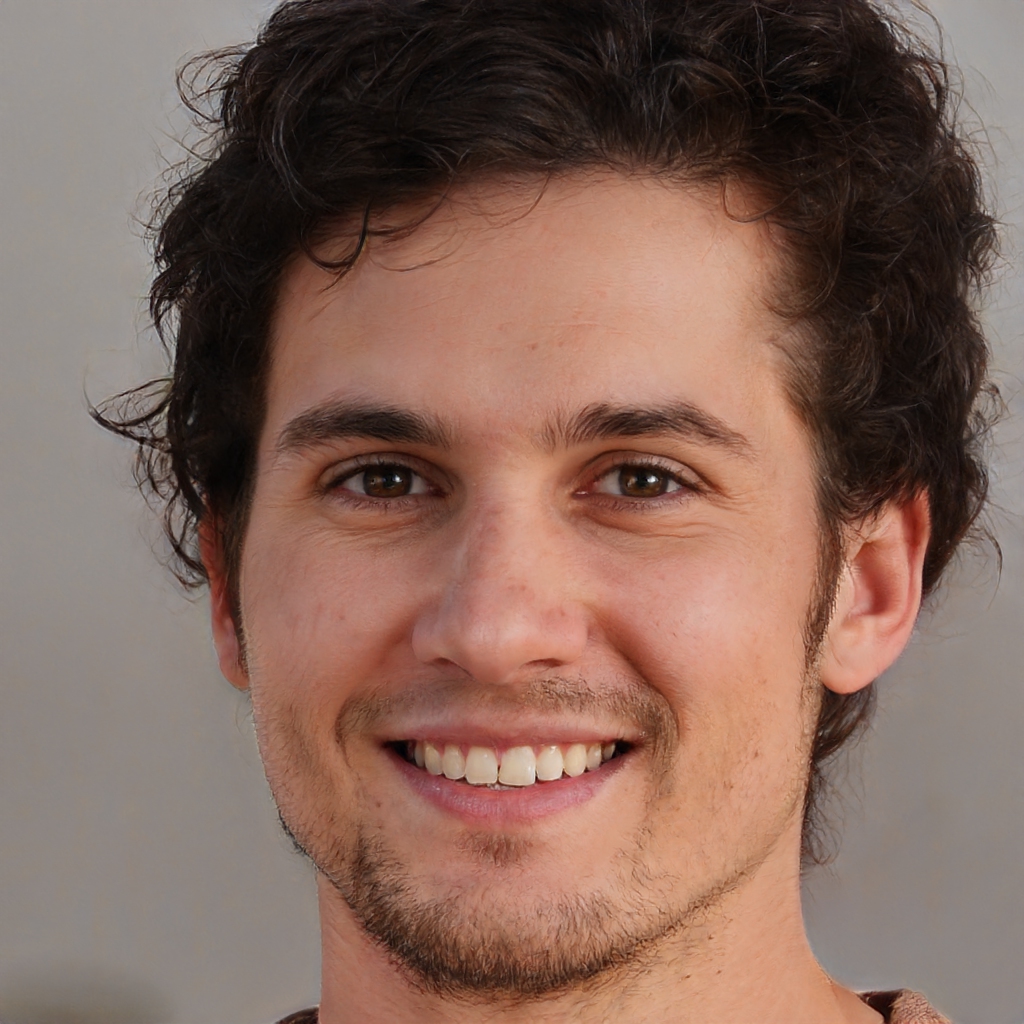 I'm James Smith with more than 7 years of experience in fishing. My passion has always been fishing so I did my bachelor's in Zoology from University of North Carolina – Charlotte. I write about fishing on my blog and I am always looking to provide fishing solutions for my readers.