Imagine sitting near the shore, and suddenly you see a striped bass. The angler inside you does not want to miss this opportunity to get the big fish in your hands. So, be sure you have the best surfing rod with you to grab this golden opportunity.
For this purpose, look at these 6 best surf fishing rods categorized for each type of fisherman. In a hurry? Quickly check out our top 3 picks for this type of rod.
6 Best Surf Fishing Rods Compared
IMAGE
PRODUCTS
FEATURES
PRICE

Carbon Fiber Construction
High Performance
Non-Slip Rubber Shrink Tube Handle

Premium SCII Carbon Construction
Hard Aluminum Oxide Guides
Comfortable Cork Handle

Graphite Composite Blank
Graphite Reel Seat
Ergonomic Winn Grips

Durable Graphite Composite Blanks
Premium Quality Components
Multiple Lengths & Actions

TC3 Graphite Material
Non-slip Cork Handle
FUJI DPS Reel Seat

Graphite Reel Seat
Rubber Shrink Tube Handles
Lightweight
6 Best Surf Rods Reviewed
Our first pick for the best surf spinning rods is from Fiblink. We have chosen it for you because of all the valid reasons in the world. It is all you need from price to performance for your best sea-shore fishing adventure. We have broken down its features individually so that you know why we are drooling over this product.
Fiblink two-piece surf spinning rod set has high-quality carbon in-built. It ensures that these rods are rigid and firm. So, they can bear the high-pressure waves for a more extended period. The high-tensile strength of the fibre enables these rods to let you fight back with full force. These two graphite rods allow you to practice a wide range of techniques.
Along with the rubber handle and wide blanks, it also becomes a super deal for beginners. The solid rubber grip provides a comfortable grip. So, anglers can cast or lure from different angles at different distances without much hustle.
These Light surf fishing rods are easy to carry and suitable for saltwater fishing as it allows you to throw at longer distances using other methods. You can use long baits or jigs to catch the big fishes such as bass or shark.
You can set up these rods with a high-strength reel seat. We suggest using Okuma Avenger ABF55b with 30# braid with these spinning rods. It makes up the best deal you can use for your big game. With this combination, you can handle the fishes carrying a weight of upto10 lbs. The guides are of stainless steel mixed with ceramic.
Pros
Long, sturdy rods assure durability
High-performance
Best for sharks and bass fishes
Best for beginners
Cost-effective
Cons
Ceramic guides may break
A guide can be corrosive
In short, if you want to catch either bluefish or sea trout, you can get all from these rods. The variety and quality speak for themselves. The rod's variable lengths give you the privilege to choose the right one that fulfils your need. Fiblink captures all the unique features you want to have in your best surf rod at a fantastic price too. Also, the professional and supportive customer service is a big plus. 
St. Croix Rods are dream wish rods for anglers. These are not less than any high-end surf fishing rod that can quickly help you down the big fish. The triumph surf rod is manufactured by the best ones using top-quality products. The details are exceptional in terms of their functionality.
The two-piece construction overlaps with the high-end quality reel system to make it stand out in the fishing industry. The rod is fast action and medium-heavy in power. The flexibility makes the luring bait or jigs convenient, especially for inshore fishing.
Also, if you are a boat fishing lover and want to enjoy the sunset while fishing, it is the best surf fishing rod you can get for yourself.
Although this rod is compatible with many techniques, it is not everyone's cup of tea. You should have the basic know-how of fishing or casting before trying your hands on this masterpiece.
The unbreakable defined tip acts as a backbone while casting for big fishes. The zirconium guides, resin alignment, and wide soft blanks are uncompetitive. Also, the handle provides a solid yet smooth grip over the rod. It reduces the burden on your forearm.
The diverse variety of the size and colours makes it more admirable for anglers. This 10 feet 6 inches long rod can take up to 1-1.5 oz. lure or bait for casting.
The eyelets get bigger from top to bottom. It makes the line casting smooth and prevents tangling. This spinning rod is best to surf in freshwater and on shores. In contrast, the season anglers can also use this for pier fishing. It mainly depends on your expertise how differently you can use it for different fishing types.
Pros
A top-notch surf rod
Premium quality in-built
Best for tiger fish and red drum
Available in variable lengths
The ultimate choice for casting
To conclude, ST Croix Triumph Surf Rod is the best choice if you are looking for a spinning rod that can surf professionally without costing a high-end rod. St. Croix is a successful manufacturer company of spinning rods. Because they pay extreme attention to each step in manufacturing their products, they use high-end material only. At the same time, the long-warranty period wraps the deal. It is worth a try but with little prior experience.
Casting rods are more suitable for surf fishing because they are solid and good for easy long casting. Penn Prevail is famous because of its surfcasting rods. As you know, Surf casting rods are difficult to handle, so it is better to start with spinning rods than opt for these.
Let's start with a simple yet elegant black look that attracts the angler's eye. Penn Prevail Rod comes in two equal parts that can join to make an entire sturdy rod. This easy-going rod has an aluminum in-built that assures smooth casting. In comparison, the rest of the parts carry graphite in them. This surf fishing rod is vital to beat high ocean waves and get your catch down.
The comfortable broad blank and ergonomic win grips make the handling sensitive and let you cast up to 50 yards without feeling much burden on your forearm.
Well, this medium-light power rod with fast action can handle the 5 oz. rigs and baits conveniently. We have found that 12 fluoro-carbon line weight works best for these types of rods. You can also use monofilament line guides to make a good duo that fights large fish. 
Baitcasters usually like shore fishing to grab the best ocean piece. These rods can carry large lures guide inserts. The heavy-duty tip supports these guides to control the luring without tangling.
Apart from this, Penn Prevail length is 9 feet long which is easy to set up as well. Anglers mostly prefer side-casting because it is more approachable even for new anglers and let you decently handle long rods. It prevents backlashes.
Pros
Strong tip
Lure large baits
Industrial-strength in-built
Wide-angle guides
Double-handed grip
Cons
Expensive
Less flexible
Insert are not durable
To wrap up, Penn Prevail is the best choice if you are looking for a decent rod that engages the big game and let you cast differently at variant places. High spring tides with large lures are an ideal situation for surfcasting. It is undoubtedly the product you want to have in your collection that gives you all of the privileges at one place.
4. Okuma Longitude – Best Surf Casting Rod For Distance
Okuma Longitude Surf Graphite Rods is one of the finest products you will ever experience for surf fishing. This light, durable rod gives you a memorable experience whether you choose to go boat or pier fishing. It is the legitimate rod that an angler can use for surf fishing.
Let's start with the tremendous outlook of this rod. It is the ultimate choice for those looking for quality with aesthetics. The sleek design from the tip gets a little heavier at the end, provides the support and lets the angler set the right angle for casting in a very smooth way. You can lure the long-surfing rod using jigs or baits.
Okuma longitude rod comes in a variety of sizes and varies in length. So, the action and power of the rod depend on the length you choose. So, before selecting the rod, make sure you have gone through the chart.
In addition, the line weight lies between 8-10 inches, while the lure weight may vary from 15 to 40 lbs. It mainly depends on the most considerable power of the rod. Mainly they offer medium to heavy rods.
Now, coming to the construction of the rod, the robust in-built graphite is the backbone of the product. It makes it a good product that will last longer and assures broad-angle casting.
This lightweight rod with a cork-end maintains a firm grip while luring or casting. At the same time, alconite guides provide smooth action and easy lures.
Pros
Heavy-duty corks
Variety of colour and length
Small but wide eyelets
Simple, sleek, and sturdy
Best for all sizes of fishes
Cons
Little bit pricy
Selection of the right power is critical
In summary, Okuma Longitude Surf Graphite Rod is best for catfish, whitefish, and bait fishing. This flexible and heavy-duty rod is sturdy and sensitive. So, it has fewer backlashes, allows easy back fighting, and is a good casting partner for big games. Also, the split-up rod makes it travel-friendly. Lastly, luring artificial trials are always good to go.
If you believe in a one-time good investment, the Tica UGSA series is for you. It is known as the Ocean master because of its functionality, quality, and sensitivity. The way it accommodates the variant casting styles is what anglers look for in their lives. It is one of the investments an angler will never forget and, of course, for some good reasons.
Consider the style, Tica UGSA rod may not be as appealing as the Okuma one, but it is long and sleek. The in-built is of TC3 graphite material. No matter how much we rave about graphite. It is not even close enough to let you know the efficiency of this outstanding material. The rod has a wide blank that eases angling while casting.
Although the rod's power is medium, the flexibility is beyond expectation. It is susceptible yet firm, making it stand out among all for surf fishing. Also, the composite material used for manufacturing is the cherry on the top. It improvises the functionality by providing a high strength-to-weight ratio. Due to the excellent results, composite is becoming a material of choice for many manufacturers.
Fuji is one of the best-known companies in the fishing world. The excellent quality guides and reel seats are the trademarks of this company. The guides of this rod are spacious enough to accommodate the lines with minimum friction. Also, the line sliding is foldable, increasing its portability and ensuring the anglers' compliance.
Pros
Many colours available
Easy fish fighting
Fewer backlashes
Compatible with many reel seats
Best for sharks and tunas
Cons
Expensive
It might get heavier for big lures
To conclude, UGSA series uses advanced technology and the best material that assures the product's credibility from many anglers. These rods are the top-notch priority of many anglers. Design to durability, colours to compliance, price to performance, it is an all-rounder product for anglers. So, every angler must try it for ocean fishing to enjoy the big game in the best quality way.
The product mentioned above is an expensive and heavy-duty Penn surf rod. If you are looking for a high-end manufacturing rod but on a budget, this PENN Fishing Squadron III is for you.
PENN Fishing Squadron III is a 7 feet long rod that comes in a two-piece that joins affirm for long casting. Well, the high-end carbon fibre construction provides a strong casting angle whether you choose a side angle or pull-over technique.
This medium-heavy powered rod, fast in action, can take up the big game to down the striper or shark. The composite in-built provides the sturdy yet flexible casting backbone near the shore side.
Moreover, the graphite blank makes this rod light in weight but robust in action. These materials are hypo-allergic. Also, the manufacturer uses these materials to prevent the corrosive effect of saltwater. This way, you can keep your fishing partner for a longer time by your side. You can depend on this rod for your next sea shore adventure.
The graphite reel seat makes the anchor point feasible for the angler. The EVA handle supports the carbon-knitted reel seat that promises a firm grip and gives a smooth canvas to the hands for the long-fishing period.
Usually, the rods cover with foam handles that are not durable at all. Penn uses cork ends that will deliberately help you to fight back with larges fishes with a firm grip.
Pros
Light-weight & durable
Pocket-friendly
Easy-to-set up
Easy to cast
Best for fishes up to 8 lbs
Cons
Not suitable for large lures
Average baiting tip
To sum up, we can say that if you want a durable rod without investing much money, it is the right choice for you. But to keep it with you for a long tie, you need to make sure that you do not use it to cast for much bigger fishes or lure baits that push its limit. Also, try to go surf fishing when the fishes expose for feeding. You can ask the area expert to be there at the right time.
What Is The Best Length For a Surf Fishing Rod?
The variation in functionality mainly depends on its length and composition. So, we will discuss some commonly used lengths of rods that anglers prefer for surf fishing. You can choose your suitable size accordingly.
6 or 7 Feet Rod
These small rods are not for surf fishing. But some anglers can also show their skills from these short-rods. Using a lure of 3\4oz and a sinker of the same size, you can cast these rods for bluefish and whiting.
8 Feet Rod
You can use a sinker and medium-heavy power rod of 8 feet to capture the fishes where low tides and waves are slow.
9 Feet Rod
You can use it for coastal and boat fishing. These are typically spinning surf fishing rods that can lure with long casts. But these are usually preferred to cast for sharks and tunas.
10 ft Surf Rod And Above Rod
These are mostly baitcasting surf fishing rods with fast action and heavy power. The high-duty rods are responsible for comprehensive angling techniques with different casting styles, mainly for big games. These are compatible with 6000 spinning reels as well.
How To Care For Your Surf Fishing Rod?
Most of the good surf fishing rods construct using material that resists the abrasive effect of saltwater. But still, if you want to be extra careful about your fishing partner, you can follow these simple steps for that extra care.
Let the rods dry overnight to dust off the sand particles quickly.
You can rinse the rods while running tap water under high pressure.
The applied pressure assures to take off the tiny particles and salt ions from the rods.
If you want to be vigilant to prevent corrosion, you can simply use soap water to wash it. Then rinse off with simple water.
Although the guides and inserts are made up of high-quality material to avoid corrosion, wash them properly. Most sand particles get stuck and lead to the breaking of guides.
Another critical part is the reel seat. So wash it with care also.
Let it air dry. Once the rods are dried, wrap them for subsequent use.
How To Pick The Best Surf Fishing Rod
Saltwater fishing can be intimidating if you do it with the wrong rod. So, to save you from such an unpleasant experience, we have explained a few concerning points to consider before you choose your next striper master.
1) Type of Surf Rod
Most anglers prefer casting rods for surf fishing but beginners like spinning rods. We suggest that if you are going boat fishing, you can go for a spinning rod because they are comparatively shorter and easy to set up.
If you are planning for in-shore fishing, casting rods are the perfect rods for you because of their long lengths. The longer, the better. It lets you cast at a longer distance. You can lure for a more extended period with large baits or jigs. Lastly, it depends on your comfort level and expertise to handle casting.
2) Composition
TC3 carbon\graphite and composite are the preferred materials for constructing these rods. Choose the rod with aluminum, titanium, or zirconium lining. It protects the rod from getting crude from the ions of saltwater.
3) Power & Action
These are usually 10-12 feet long, having medium to high power with fast action. The flex they provide is strong yet sensitive. Also, the rod's flexibility depends on the tip and assembling. Mostly, the split-up design is available for surf fishing rods.
4) Guides and Inserts
We suggest you select the rod having extensive guides aligned with aluminum. It reduces friction, smoothens the casting, reduces backlashes, and prevents tangling. One quality guide is far better than having multiple eyelets.
5) Line Rating and Reel Seat
You can couple your selected rod with line weight up to 25-30 lbs. braid or 20lbs monofilament line. The most common and widely lines are 12 fluorocarbons. These rods can take up the high-end reels of up to 6000 spinning reels. To find the correct one for your rod, you can ask the manufacturer or any expert.
6) Handle / Blank
Always go for the rods that have cork-ending. The wide graphite blank, along with the cork butt, let you battle while fishing comfortably. Also, it maintains a firm grip and control over the rod, and it's the favourite part of anglers while casting. Some rods contain handles, mostly type-F instead of blanks. They also provide good mechanical support.
Keep in mind that these suggestions combined with your fishing skills will bring out the right duo that works for you. We hope you will choose wisely.
People Also Ask (FAQs)
1. What is the best rod for surf fishing?
It depends on many factors like your budget, expertise, preferable environment for fishing, and the type of fish you want to cast soon. But in a nutshell, we can say that if you're going to go boat fishing choose spinning rods such as St. Croix Rods Triumph Surf. And if you're going to do long casting, go for bait casting rods like Penn Prevail & Prevail II.
2. What size rod for surf fishing?
Generally, 9-11 feet long rods are available for surf fishing. But we have seen rods that can extend as long as 14ft. These are primarily split-up spinning rods that lure baits and facilitate large distance casting.
3. How to rig a surf fishing rod?
Take a pyramid-shaped sinker and tie it with a heavy material like monofilament or fluorocarbon. Now, take a long piece of the chosen material and connect its one end to one of the rod's eyelets. Tie another point with the consecutive eyelet to secure it in place.
In contrast, the other end snaps with the sinker. You will have a long line attach it to the final eyelet. Also, attach a hook to put your live bait to get your target species. This method is used explicitly for surf fishing as it allows the free movement of the lure to attract the fish in the heavy waves.
Final Thoughts On Best Surf Fishing Rod
Surf fishing is adventurous and exciting. Getting a big catch with moving waves is no less than a thrilling trip. Every angler craves for it. There is no going back. So, to keep up your journey delightful, we have reviewed our 6 best surf fishing rods for you.
These are our top 3 favourite picks for you to narrow it down further.
Fiblink Surf Spinning Fishing Rod: Either you are a beginner or a professional caster. This spinning rod is best for all. The price, quality, functionality, and handling are all you get in a single purchase.
St. Croix Rods Triumph Surf: Best rods for intermediate anglers to polish their angling skills using different methods and techniques. Also, best for large species moving in high tides.
Penn Prevail & Prevail II: If you want a durable high-end casting rod for tunas, sea trout, and billfishes. It is the right rod for you. However, it's costly but worth the money.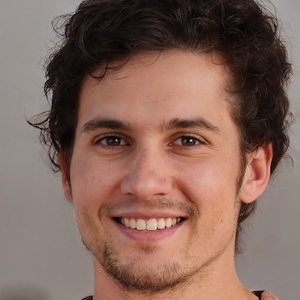 I'm James Smith with many years of experience in fishing. My passion has always been fishing, so I did my bachelor's in Zoology from University of North Carolina – Charlotte. I am always looking to provide fishing tips, tricks and advice for my readers.