Tenkara fly fishing is one of the earliest styles of the Japanese fishery. In the early 20s, it gets popular and now is the favourite style of almost every fisherman. So, if you are also looking forward to starting this new style, dive into this article to begin your fantastic fishing journey.
After extensive research, we have found the 5 Best Tenkara Rods so that you can use them for mountain-stream fishing and experience the best fly fishing technique with the most outrageous yet unique and elegant fishing rod. In addition, we have also added a small buying guide for you so that you know what to look for before buying a Tenkara rod.
Also Read: Best Surf Casting Rods Review
5 Best Tenkara Fly Rods Compared
IMAGE
PRODUCTS
FEATURES
PRICE

High Quality
Smooth Casting
Comfortable Handle

Ultralight Travel Rod
Very Sensitive
Collapsible

Ergonomically Designed Handle
Appealing Design
Beginner Friendly

Medium Action
Ultralight & Flexible
For Large & Small Fish

Custom Colorful Design
Collapsible
Perfect For Backpack Trips
5 Best Tenkara Rods Reviewed
The first pick for the best tenkara fishing rod is Dragon Tail Shadow Fire 365. Almost all anglers prefer tenkara fishing styles once they have experienced it; there is no going back.
This soft action rod has high-end carbon in-built of IM 10 graphite. This rod is of a black matte that aids the fishing by preventing reflection in the streams or lakes. It also helps the anglers not to scare or beware of the fishes.
Furthermore, the shadow fire 365 rod shows ultimate portability. The length of this rod extends up to 12 feet and is collapsible into 8 segments.
Another impressive feature of this rod is separating each component according to your ease and requirement. Using the various casting techniques from one fishing rod gives you the privilege to use this rod for different sites. Moreover, shadow fire 365 rod has no eyelets and guides, but the design allows the fisherman to anchor the line without any tangling.
Despite its extreme portability, this rod is ultra-lightweight so that you can use it for medium-sized fish. As it is light but fast in action, you can use a line of 12 inches of fluorocarbon to make it ready for casting.
In addition, it comes with a furled line that assures the steady casting even in moving water to do maximum strikes. It also lets you avoid oscillation of the line like in conventional lines.
Importantly, the grip of this rod is all you want for your next forest fishing. It consists of a handle that allows your hand to fit in according to the desired position (or angle). There is an opener at the bottom of the cork handle, so you can take out the segments to adjust the length of this rod. You can also separate all the parts to carry it more easily.
Pros
No tangling
Allows large Casting
Replacement tips available
Rod sock gives extra protection
Low profile tube packaging
Cons
Not for large fishes
Little pricy
In short, Dragon tails is a big name for kayaking and fly fishing rods. They are known for their quality, functionality and supreme durability and portability, so this shadow fire fishing rod is an ideal example of these attributes. It is the best travel-friendly rod you can ever experience.
If you are looking for a high-end telescopic Tenkara fishing rod at a reasonable cost, the Goture fishing rod is the right choice for you. This rod is exemplary in action, price, manufacturing, and compliance.
Goture casting rod comes in different types according to their power of action. We have chosen the red-fox series that has medium power with fast moves. The high-grade carbon in-built, just like high-priced rods, makes it legitimately cost-effective. Also, the ultra-lightweight, portability and accurate casting make it a super deal for everyone.
This red-fox series can extend upto3 segments. You can elongate it according to your comfort and requirement. Also, the tipoff of the rod is firm and susceptible to getting the catch. At the same time, this rod is slightly heavier from the end. Another plus is that it comes along with extra 3 tips for each rod, which lasts longer than any other rod.
Although there is no reel attached to it, like all conventional and cheap tenkara rods, but you can easily set it up by making a small knot at the string attached to the tip. Now, you can connect the line with one end of the line in the most suitable way that allows you to anchor the mainline easily while casting. You can go for 12 or 13 monofilament carbon. The Nissin 3.5 level line is advisable because of the fancy brunt colours. You can also go with transparent ones that are lower in price.
Mostly this rod may break while fishing; when you successfully cast the rod, bent over slightly. So, it is advisable not to stretch the rod to grab the fish near the bank. Pull the line to bring the fish closer, then take it out of the water. In this way, you can prevent this rod breaking from any segment. You can use this rod for 2.5 lbs. bass to trout.
Pros
Firm grip over the rod
Provides large flex
Extendable up to 13 feet
Best pocket-friendly pick
Allows more strikes than usual ones
Cons
No eyelets
The tip may break while fighting
Compared to Dragon tail, it has the same action, construction and cast but at the way to less cost. So, it is a worth buy for anglers. The grip of this rod is remarkable and ease the angle while casting irrespective of the technique. All-in-all it is a complete package for fly fishing.
Dragon tail Hydra zx390 fishing rod sets the ideal fishing experience for beginners to professional fish casters. Be it is price or performance. It is an excellent choice for you.
For instance, if we start from the packing of this rod, it's super friendly and reliable—the sturdy cover protects the rod from breakage; from transportation to use. This hydra-rod wraps with a sock-like cover to give extra protection.
Furthermore, this matte black compact rod is small but extends up to 13 feet. Primarily the anglers extend this rod up to 11 feet or 13 feet. Some may extend it up to 21 inches.
The hydra ZX 390 tenkara fly rod has high flex, smooth in action, and are very sensitive to feel even small trout fish. The sensitivity enables this rod to capture fish in a shorter period. You can use it for still water fishing or streamlining as well.
The wide bend of this rod makes casting very exciting while luring for mountain stream fishes. Also, you can adjust the length of this rod before launching, which makes it a big plus for anglers.
Moreover, this sturdy rod provides a firm grip because of the handle's style. Its modified design helps you to cast smooth lines and easy angling using variant angles. You can use 12 fluorocarbon lines 30 long with an average 3.5 size combined with long lure bait. The 5x tippet carbon makes the best combination to down 4 lbs. fish. We have found it as an excellent combination of furled and level lines.
The Lillian attached at the top of the tip of this Dragon tail ease the compliance of line casting. We recommend you tie a short knot, slide the end of the line from the knot, then roll the string around the holder. Now, attach the lure at the other end of the line; you are ready to go fishing.
Pros
Short and adjustable
Travel-friendly set up
Deeper flex with easy long Casting
Collapsible into compact rod
Best for fishes up to 4lbs
Cons
Fragile tip
It can cause line tangling easily
In short, telescopic zoom in features makes Hydra zx390 a two-in-one rod. You can enjoy fly fishing with the characteristics of a telescopic rod within a budget of one rod. It has optimum flexibility to cast a longer distance with a greater flex. It is the ultimate choice of anglers, not restricting to mountain-fishing only. But they are making the most out of it.
Tenkara USA rod is one of the most primitive tenkara rods yet the best ones. Its look, performance, construction, and the liability to carry it with you anywhere is all you need to enjoy adventurous fishing either while camping or fishing near the lake.
Like most tenkara rods, this rod is also collapsible, extendable and lightweight. You can extend it up to12 feet to cast it longer. The strong graphite in-built maintains the energy of this rod while fish fighting. You can easily set it up according to your required length and take out the segments to adjust it before casting, just like the dragon ones.
Well, the USA Iwana rod is the go-to fly fishing rod because its manufacturing occurs while considering the technique of fly fishing. So you get the all-in-one rod that does not require any special liability to start your fishing journey. In addition, the cork handle supports the angling while casting as it provides a robust grip.
Also, this rod maintains balance while fishing. If you are new to these tenkara rods, you can use this traditional method of casting using Iwana rods. Toss the rod at 45 degrees back and forth, then stop it in the middle while taking control over the fly cast with your wrist rather than hand. As the line gains energy, bring the backcast forward, and stop it. As soon as the rod comes to the ground, drop the tip in-stream and follow up.
You can legitimately use this rod for smaller and larger fishes as well. The 12 inches fluorocarbon line corresponds with the cork grip and fibreglass design to lure all species. It has a traditional trademark at the handle crew names as Te. It represents the ancient tenkara legacy, and the company name is on the front of the rod.  
Pros
Easy to set up
Easy to carry
Best for rivers
Robust grip and well-balanced control
Telescopic zoom-in feature
In short, if you want to experience the earliest Tenkara style fishing, this is the best opportunity to use this rod. However, it is a little costly compared to other high-end fly fishing rods. But it is better to opt for a one-time good investment that stays longer than the other ones. 
Tenkara rod co. is one of the finest companies that provide a variety of fly fishing rods. We choose this saw-tooth from their tremendous collection. The style and performance of this rod speak for themselves, and anglers become fond of it.
Let's start with the packaging; it comes in a firm tube and an additional sock cover to protect it from damage. The in-built is similar to other high-end rods but slightly different design. It can extend up to 20 inches that are good enough to let you cast a fish of medium size. This lightweight rod has good flex, but you cannot use it for larger species.
It is aesthetically appealing in a way that it consists of a colorful design with 9 segments; each segment can separate off of the rod according to your comfort and the technique you want to use for a particular type of fish. This package also consists of plastic holders that ideally help the line enrol the holders to avoid tangling while fishing.
In some cases, this rod uses to cast for trout even but it has slightly less soft-action than traditional Tenkara rods. So, it is advisable to lure medium-sized species with shorter distances as much as possible. It comes with 3 flies that you can use for casting and a spool, foam core to fasten drying after fishing.
Although the spool of 30 cm comes with a 5x tippet to give the best combination for fly fishing. if you are new to Tenkara rods or soft action rods, it may take a little while to get comfortable with the casting technique. But you'll get it in no time. So, the rod does not bend much but still does the required job.
Pros
Sock-rod protection
Best for 6-14 inches fishes
Best for backpack trips
Complete package for beginner
Best for small to average size fishes
Cons
Medium-soft action
Spool ridges are narrow
To conclude, Tenkara Rod Co. Sawtooth is one of the the best tenkara rod for beginners or travellers to avoid the hustle of gathering the stuff for fly fishing. This package has all for you from spool to line or from lure to holder. Also, the delightful colors will attract the fishes and the fisherman as well.
Guide To Pick The Best Tenkara Rod
Fly fishing is best with tenkara rods. There are several reasons why anglers are drooling over these rods. It would be best to look for these features to get the best tenkara rod. Here are a few pinpoints that why every angler craves it.
Most of the tenkara rods come in highly protective coverings.
These rods are collapsible, extendible and compact.
The telescopic zoon-in feature is responsible for the dual functioning of the rod.
Most of the rod comes in packages and are easily compatible with commonly-used accessories.
After covering these basic specs of the tenkara rod, here are the three main points you should consider before buying.
1) Segmented Tenkara Rod | Easy Casting
Most of the Tenkara rods are long and split up into several segments. You can wisely choose how much long rod you need for fishing, and then select the rod accordingly.
2) Long length | Wider Flex
Try to go for the length that fulfils your desirable fishing style. The longer the distance, the firmer is the rod, and it provides less flex than the shorter ones. So, go with the rods having higher flex so you can pull the fish easily after casting.
3) Monofilament Lines | Controls Casting
After rod selection, the easy fishing depends on how firm and compatible line is with the rod. So always go for expert advice, or choose 12 fluorocarbon lines. It goes with almost every rod.
We hope that this buying guide will help you choose the right tenkara rod for your next fly fishing trip.
People Also Ask (FAQs)
1. What is the best size for tenkara rod?
In general, 12 inches rod is ideal for tenkara fly fishing, but it can extend up to 20 inches. It mainly depends on your preferred casting style and which type of fish you want to use a tenkara rod.
2. What is a tenkara fly rod?
Tenkara fly rod is simple yet highly competitive with other fishing rods. It is a compact, collapsible, and extendible fishing rod that is easy to set up and very travel-friendly. It mostly comes in double packaging to give the ultimate protection.
3. How tenkara rods differ from traditional fly rods?
Here are the differing few points of Tenkara rods from traditional fly rods.
Tenkara rods are divisible into segments, and each piece can take off to shorten the length of the rod.
These fishing rods are collapsible, while traditional ones are foldable.
There are no reel and guides in tenakara fishing rods, while traditional ones require reels and guides to make them functional.
Traditional rods are usually large and heavier than tenkara rods.
Most traditional rods are heavy power rods, while tenkara rods are usually light to medium in power.
Final Thoughts On The Best Tenkara Rods
Tenkara fly fishing is an ancient style that allows you to get more fish down. When you get more strikes, you ultimately get happy, making it more appealing to anglers. That is why we have categorized the best tenkara rod. So you can choose your right fishing partner to enjoy this fabulous experience.
Even though all these 5 rods are the best ones yet, we have separated our 2 of the most favourite tenkara rods for you.
DRAGONtail Shadowfire 365: If you are ready for an on-time good investment, this rod is the best high-end, super-efficient with a solid in-built fishing rod that allows you to cast more giant tunas with ultra-light power but fast in action.
Goture Fishing Rod: Goture fishing rod is on a pocket-friendly side with almost the same features as any high-end tenkara rod, except it is suitable for small to average size fishes because of medium power.
Looking for the best tenkara fishing rod can be a never-ending journey, especially if you love experimenting with your fishing techniques and rods. We have narrowed down our best pics for you, along with the precise yet informative guide.
Let us know your favourite technique for casting using tenkara fly fishing rods?
Recommended Rersources: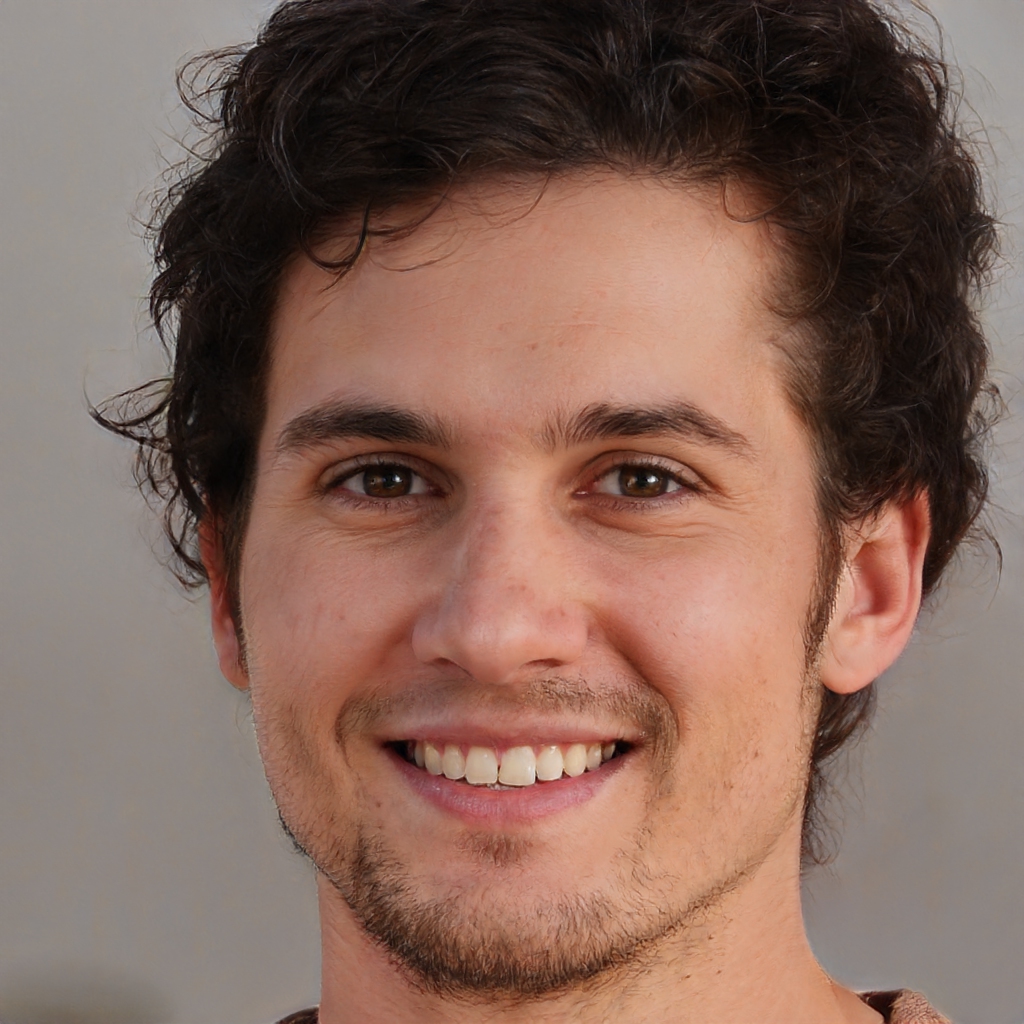 I'm James Smith with more than 7 years of experience in fishing. My passion has always been fishing so I did my bachelor's in Zoology from University of North Carolina – Charlotte. I write about fishing on my blog and I am always looking to provide fishing solutions for my readers.