Fishing is fun if you got the right tools for it. Otherwise, it can be troublesome you don't even want to imagine. The most important is what type of fishing rod you choose and how you cast them. But if you are new to this exciting career, it might be difficult for you to get the right one for yourself.
So, if you are struggling to get your first fishing rod to start your adventure career, you are unable to find the perfect one for yourself. Indeed, you have landed on the right page. We have explained the 9 types of fishing rods for you. We have presented from scratch to give you complete guidance to bring it all for you. Let us start with the core of fishing rods to the end for better understanding.
What Are The Types of Fishing Rods?
Here are the nine most common types of fishing rods:
Spinning Rods
Casting Rods
Fly Fishing Rods
Surf Casting Rods
Trolling Rods
Telescopic Rods
Ice Fishing Rods
Survival Fishing Rods
Pen Fishing Rods
1. Spinning Rod
Spinning rods are the most common type of fishing rods. These easy-to-set-up and high-performance rods are highly preferable for anglers.
Power of spinning rod: Light-medium
Best for fishing: From surf fishing to freshwater fishing
Composition
It consists of a long up to 8 feet rod made of graphite or fibreglass. The barrel dial can rotate clockwise and counter clockwise. Along with multiple yes one near to the barrel to reduce line friction.
How to Cast Spinning Rod
Manually turn the barrel now adjust your hand according to your comfort level. We suggest you place your index and middle finger in the handle of the reel shaft. Now, you will put your trigger finger on the line. Do not grab the line too tightly. It brings more accuracy. You can lure (6-7 inches) it in your preferred style. Manually close the barrel. It prevents loops and then is ready for retrieval when you get the target.
Read the complete difference between spinning rod vs casting rod.
What We Like
Best for large species
Cost-effective
We can say that these rods are best for beginners to boost up their fishing games by practising different angles with different casting ranges.
2. Casting Rods
These are the most popular rods types. Baitcasting rods and spin casting rods differ in their reels.
1. Baitcasting rods 2. Spincast rods
Power of rod: Heavy power
Best for fishing: Bass fishing, Pier fishing
Composition
It consists of a long rod made up of fibreglass or high-quality carbon. The reel is present on the top of the rod that aligns the line to prevent any backlash. A spool operates by a button on the front that works by a tension knob to retrieve the cast. Moreover, the wide foam blank has a foam or cork that supports smooth casting.
How To Cast Baitcast, Spincast Rod
Let the lure comedowns 8-10 inches from the rod tip. Now, press the button to free the spool and make an adjustment on the tension knob to prevent backlashes. Begin side cast try to make an arc-style to locate against your catch. If you are pro, cast making a half-circle, then press the button immediately. It will let your lure longer and will get you a better catch.
Check our top 5 picks of baitcasting rods for bass fishing.
What We Like
Durable and strong
Accurate casting angles
To conclude, we can say that spin casting rods are easy to use for beginners, but bait casting rods are for anglers who know how to throw accurately.
3. Fly Fishing Rods
Fly Fishing Rods are one of the unique and accurate fishing rods that majorly work on skills and airflow. It is not everyone's cup of tea to use these rods.
Power of Fly Rod: Heavy power
Best for fishing: From salmon to big sharks
Composition
It consists of a rod ranging in almost all sizes and may long up to 14 feet. The rod carries multiple guides that play an important role while making the angle in the air. Also, the reel is vital but straightforward to get the heavy catch.
How To Cast Fly Rod
Start with bending the rod a few times to load it with energy. Now, start with the smooth acceleration of the rod with a forearm, thumb on the front of the rod. Make sure to make low to smooth acceleration. The tip is to draw a straight line while moving the rod to ensure the right casting with an accurate angle. You can also move it back and forth so that the rod's tip travels straight. This way, you can cast it perfectly.
Roll Casting: Another way to use a fly fishing rod is via roll casting. But it demands professional anglers to cast it in such a hard way.
You can read our detailed buying guide on top saltwater fly fishing rods.
What We Like
Variable size and weight
Affordable
Why Avoid
It would help if you had a lot of practice
In the case of flying rods, skill is the key to making it work. So, it is best for anglers who have been fishing for some time.
4. Surfcasting Rods
Well, if you want to enjoy fishing near the seashore, surfcasting rods are all you need. The durable in-built assures the smooth fishing experience all day long.
Power of Surf Casting Rod: Heavy power
Best for fishing: Large species like sharks, billfish
Composition
These rods are longer (up to 9 feet) than other fishing rods. The reel and guides are high-quality materials powered by an advanced transition system. They can be spinning rods or casting rods.
Related: Best Surfcasting Rods Review
How To Cast Surfcasting Rods
Put one hand closer to the bottom of the rod and the other hand on the handle. Now, hold straight up in the air. Set up your body at 45 degrees, back elbow little bent, and front arm directly and cast. You can lure according to your capacity and how well you can do it once you retrieve the catch.
What We Like
Less backlash
Long casting
Why Avoid
Professional anglers can handle it
Surfcasting rods are available in a wide variety. You can choose your fishing partner according to your best possible choice, from quality to price.
5. Trolling Rods
Its name defines the function of these rods as it trolls over the ocean attached to the boat. So, these are also known as boat roads.
Power of Trolling Rod: Heavy power
Best For fishing: From pond to ocean fishing
Composition
Trolling rods consists of a counter-current operating reel seat. The rod is made up of magnum to avoid the hazardous effects of water. The reel is also hydrous repelled in nature to ensure that they remain till the end of your trip.
How To Cast Trolling Rods
You can lure your favourite sinker with this trolling rod. It rolls over the sea waves according to your boat's direction. So, your target fish will get the bait or so. Then you can quickly get your fish.
What We Like
Works like spinning rod
Allow different styles of fishing
To sum up, for Trolling rod, we can say that it is best to experience this adventurous style once in your fishing career.
6.

Telescopic Rods
Like some of the other rods, its name elaborates its functionality and shows the versatility of the fishing rod.
Power of Rod: Light/Medium
Best For Fishing: Surf Fishing
Composition
The rod's action usually depends upon the type of its construction. It is a small compact rod that can extend up to 20 feet long. That is why known as the telescopic rod. Although the industrial strength assures its durability, the bendable tip makes it a winner-product.
How to Cast Telescopic Rod
You can easily cast it if you are good with spinning reels. It is compatible with spinning reels so that you can adjust the length of the rod according to your desired casting length and angle.
Most anglers prefer lightweight rods, but the extended length of this rod is not desirable. However, it does the job pretty well. But choosing this rod or not mainly depends on your personal choice.
7. Ice Fishing Rods
Ice fishing rods are not restricted to use for ice fishing only. But you can use it anywhere as a short fishing rod is all you need.
Power of Rod: Ultra-light
Best For Fishing: Preferable for small fishes
Composition
A short rod of a few inches long has no guides and reel.
How To Cast Ice Fishing Rod
You can attach two hooks to the two-point of the rod to align the line and reduce the friction. Then you can place it in a small ice hole and wait for the fish to get the bait.
What We Like
Simple and basic
Travel friendly
Why Avoid
Not a good choice for anglers
Well trying such a basic rod can be super-fun. Ice fishing is worth trying long. Isn't it?
8. Survival Fishing Rod
As the name indicates, these rods are available for emergency or extreme situations like sports or camping. You can use it as an emergency tool to get your proteins quickly.
Power of Rod: Light/Medium
Best for fishing: Small to larger species
Composition
It is simple, sturdy, and short. The spiral-shaped rod from one end is joined with the straight part to make it longer. Still, the length of the rod is not long enough. Also, the primary stainless steel reel does the job. At the same time, the friction of the line lessens due to the spiral end of the rod.
How to Cast Survival Fishing Rod
You can easily do it. Depending on the line you are using, you can cast it cup to 6 feet. Hold up straight and let it unroll, then retrieve. You cannot get a heavy catch from it. Also, back fighting is brutal.
What We Like
Compact
Bomb-proof in-built
Suppose you love adventure and are always ready to go hunting, camping. Then it is the right pick for you that will never let you sleep empty stomach. 
9. Pen Fishing Rods
Pen fishing rods are not a desirable choice for anglers. These rods are compact and, when assembled, gain a pen shape. Although you can use it for fishing near the shore, it cannot be your big-game fishing partner.
Power of Rod: Light power with fast action
Best For Fishing: Small fishes like goldfish, silverfish
Composition
Pen fishing rod has a small composition with a basic dragging system embedded in a steel reel compacted with a portable rod. The line can extend up to a few feet's depending upon the style of the rod.
How to Cast Pen Fishing Rods
It has a very low-medium casting, but it cast longer if you unscrew the reel. You can immediately screw it back to get the catch. The rotation starts rolling when you release, so the revolution is uncountable. It makes the fishing quite tricky as well. Also, the capability to lure is pretty low.
What We Like
Corrosion-resistant components
Lightweight
Excellent dragging mechanism
The price level is low
Line capacity is enough
Smooth and strong
Why Avoid
Not the most potent reel
Not suited for specific fishing requirements
Suppose you are looking for a basic fishing rod to train your child. A Pen fishing rod is the right choice for this type of thing.
Final Thoughts On Types of Fishing Rods
Unfortunately, we cannot single out the best type for you. It may vary from person to person and depends on what kind of fish you want, where you want to go fishing, your expertise level, and a lot more.
Fishing rods are versatile and can make or break your fishing adventure. Also, finding the correct one is another hustle. To make it easy for you, we have narrowed down the 9 types of fishing rods along with their specifications.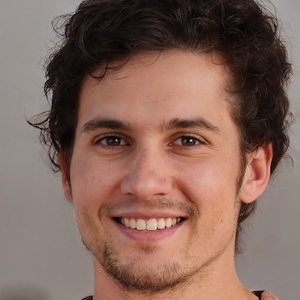 I'm James Smith with many years of experience in fishing. My passion has always been fishing, so I did my bachelor's in Zoology from University of North Carolina – Charlotte. I am always looking to provide fishing tips, tricks and advice for my readers.